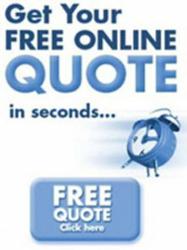 "I wish human health insurance was this easy"
Woodland Hills, CA (PRWEB) February 09, 2012
http://www.Insure-A-Pet.com is now providing a 4 tier health insurance program for pets and delivers instant on-line quotes! Brilliant Insurance Services, a specialty insurance brokerage located in Woodland Hills Ca, is maintaining this particular site. "The beauty of the program," says David Karubian – CEO of Brilliant Insurance, "is getting pet insurance couldn't be easier. It's either done online with a credit card or by phone to the call center."
The program is underwritten by United States Fire Insurance Co, and is a strategic partner to the "The American Society for the Prevention of Cruelty to Animals (ASPCA)". U. S. Fire Insurance Company is rated "A" and has 1.3 Billion dollars in assets, according to AM Best.
It is so simple to just enter some basic information and "presto", you get four (4) different options of coverage for your pet. "What started it all," adds David, "was the influx of CA health insurance quotes (human) we were getting through BrilliantHealthPlans.com. The next thing we knew, we were doing California Mercury auto insurance quotes, then the homeowner's quotes, and it just followed naturally that our clients started asking for insurance for pets."
Technically, pet insurance is a form of property insurance. The program works on a reimbursement basis and the details of each level of coverage (tier) can be found on the website.
###