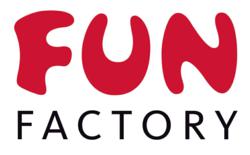 A Fun Factory Valentine's gift is a new way to nourish your relationship, feel sexy and play with your lover. That's definitely more exciting than chocolate!
Los Angeles, CA (PRWEB) February 07, 2012
Fun Factory presents 4 ideal Valentine's Day products. These German made items are ideal gifts for a couple to enjoy together. From massage oils and kissable body paints to high tech massagers, Fun Factory has a gift for all lovers.
Valentine's day is around the corner and lovers everywhere will soon be shopping for gifts to reflect how they feel about their partner. So what are some of the ultimate love gifts? Over the last decade, the health and wellness industry has shown to the public that a romantic relationship can be cared for in the same way skin, figure or health are nourished. So this year, instead of buying their sweetheart a grooming tool or beauty accessory, Fun Factory invites all lovers to buy a gift that benefits their relationship in a new way. Fun Factory, a leading manufacturer of lifestyle and couples products, creates perfect items for lovers, partnering with therapists and doctors to bring sensual objects into mainstream America. The company manufactures German-made, body-safe massage oils and spot on, vibrating massagers. These beautiful couple-friendly items provide an easy way to develop the emotional and sexual health of a relationship. Products like these are sure to spice up anyone's Valentine's Day… and beyond.
Kissable Body Paints:
A classic example of a playful moment involves two people and something edible. Grab some strawberry, chocolate, or vanilla body paints and use each other as the canvas. Draw a heart, write, "I love you", or just doodle with a special someone. With no artificial flavor or additives, these are the tasty way to play.
The YOOO:
This massager's playful appearance hides two powerful motors with multiple speeds and vibration patterns. It can be used as a neck and back massager and is perfect for exploring with one's partner this Valentine's Day. Start with a deep back massage and see where things lead...
Luxurious Massage Oils:
There is nothing like a sensual aromatic massage to show one's love and appreciation. Made with argan oil and vitamin E, Fun Factory's scented oils heighten the senses and pamper the skin. They can be used year round for baths or a deep massage.
Smartballs:
Think of Smartballs as the easiest exercise that ever made a woman sexier. These body-safe silicone coated balls encase small weights that move on their own to exercise pelvic and vaginal muscles. Not only does this result in more control and a tighter feeling, but it also can prevent a variety of other health issues, including incontinence and prolapse. Being healthy is sexy – especially when you feel the results!
As couples health receives more attention, expect to see more and more sensual items appearing next to boxes of chocolates and bottles of wine. Until then, look for body-safe beauties like these and share the love.
These gifts and more are available on funfactory.com.
About FUN FACTORY Ltd:
Dirk Bauer and Michael Pahl founded FUN FACTORY LTD in 1996 in Bremen. The company specializes in aesthetic and trendy erotic toys "Made in Germany" and has grown into Europe's largest manufacturer of silicone toys. In 2003, FUN FACTORY opened its first subsidiary in USA and in 2005 another in Great Britain. Today, the company has over 85 employees and has made customers throughout the world happy with its products.
# # #