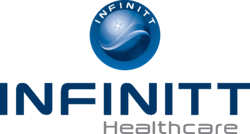 (PRWEB) February 01, 2012
INFINITT Healthcare announced today that the INFINITT PACS has achieved a No. 1 ranking in the 2011 Best in KLAS Awards: Software and Services report for the Community Hospital Market for the third consecutive year. In the year-end report, INFINITT PACS received an overall score of 89.9 on a scale of 100, and 100% of INFINITT customers interviewed for this category said they would buy the product again.
KLAS is a research firm specializing in monitoring and reporting the performance of healthcare vendors, with an emphasis on technology, service and support, and price/performance. It has provided Top 20 Best in KLAS Awards reports to the healthcare IT industry since 1998.
"Our repeat performance in the No. 1 spot is significant and encouraging. With technology changing so rapidly and numerous mergers and acquisitions in the IT marketplace, we offer consistency and stability, and will continue to offer superior support and product value as our customer base continues to grow," said Sun-Joo Lee, President & CEO of INFINITT Healthcare.
INFINITT offers a single-database RIS/PACS solution with additional modules for Cardiology PACS, Digital Mammography PACS, Dental PACS and Advanced Visualization for specialized applications such as Cardiac Imaging, CT Colonoscopy, Fusion Imaging, Lung Solution and Dental Imaging. The single-database architecture streamlines the IT environment and significantly improves workflow.
To learn more about the KLAS methodology, click:
http://www.KLASresearch.com/About/Company.aspx
About INFINITT Healthcare
With over 14 years of experience, INFINITT Healthcare has provided its affordable, state-of-the-art medical imaging and information capabilities to numerous Radiology, Cardiology, Orthopedics, and Dental healthcare facilities worldwide. Since the early origins of medical imaging and information technology, including Picture Archiving and Communication System (PACS), 3D Diagnosis Support System (Xelis), Radiology Information System (RIS), and Clinical Information System (CIS), our primary objective has been to develop the most advanced, cutting edge medical imaging and information solutions. Augmenting that objective is our strict compliance with worldwide industry standards such as DICOM, HL7, IHE, and HIPAA.
INFINITT Healthcare strives to become the World's Best Brand in the Healthcare IT industry by providing the highest levels of service, standards compliance and scalability, addressing not only today's imaging and information needs, but providing for the fully-digital enterprise of the future. We currently provide highly reliable services to 2,400 healthcare institutions of 30 countries.
For more information, please visit our website at http://www.infinitt.com
###