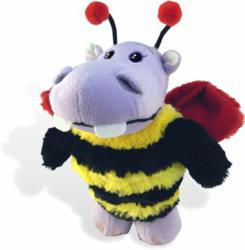 Tripets® send a message of love, classic comfort, friendship and togetherness
New York, NY (PRWEB) February 12, 2012
Tripets® are lovable, squeezable plush toys that are three pets in one. They are so much more than the average, everyday stuffed animal! Tripets® have unique names, using a combination of all three animals.
Tripets® are available for wholesale and retail sales. Meet them at the Toy Fair February 12th-15th; booth #5678. (http://www.toyfairny.com.)
The Hippobugabee© is available now and followed by Froguinlolin© and Crocodoodle© later this spring. Buzz, glide or scamper over to http://www.tripets.net today! Three different collectable Tripets® will be released each year. Be sure to catch them all.
###