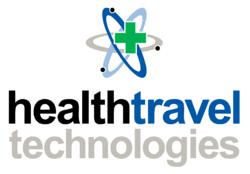 We've had a tremendous response - more than 1400 participants in our webcast series
San Francisco CA (PRWEB) February 05, 2012
Will the gastric pleat beat the gastric band for restrictive weight loss surgery results? That's a topic on the agenda for the Health Travel Technologies live medical webcast on Friday February 10th at 12:00p PST.
The webcast is free for patients interested in learning information about the latest minimally invasive bariatric procedure to treat obesity, the gastric plication.
According to Health Travel Technologies director of patient information services Debbie Natsch, the gastric plication webcast series was developed with the input of the world's leading obesity surgical team, including gastroenterologist surgeons, physician nutritionists, hospital administrators and bariatric nurses.
Natsch said the webcast provides participants with detailed information about the weight loss procedure, including a review of existing patient data from various clinical studies, as well as an opportunity to have questions answered by the medical team.
"In the past nine months we've had more than 1400 participants in our webcast series," said Natsch. "It's a great way for patients to learn about the specifics of a surgical procedure: everything from how the surgeon determines eligibility, to expectations for weight loss and life style changes after the procedure."
"The gastric plication webcast is also a great way for participants to learn how the medical exchange system works; most patients are not intimately familiar with the very high level of quality and services accessible through medical exchange programs."
The word "plication" means "to pleat" which describes the method of stomach restriction. The gastric plication involves a specialized suturing technique to restrict stomach capacity without the need for resection, implanted devices or surgical stapling.
The gastric plication weight loss surgery is performed laparoscopically, with patients hospitalized for 24-48 hours.
The gastric plication webcast is part of the weekly Patient Education Series sponsored by Health Travel Technologies, a Silicon Valley-based health information technology company specializing in cloud-based global patient referral and management applications.
According to Natsch, many surgeons find the gastric plication notable for its expected lower risk of complication compared to the more invasive gastric bypass and vertical sleeve gastrectomy procedures, while demonstrating similar weight loss outcomes.
"We've had a strong response to the gastric plication program," shared Case Director Marci Mauro. "We have a robust roster of happy patients who demonstrating excellent weight loss and remission of many obesity complications, including type 2 diabetes," said Mauro.
According to statistics published by the American Diabetes Association, 26 million Americans are diagnosed with type 2 diabetes, with another 79 million classified as "pre-diabetic". Diabetes is the seventh leading cause of death in the US and is linked to an increased likelihood of kidney failure, heart disease, stroke, and cancer diagnosis and death.
Type 2 diabetes has also been linked to lower lifetime income and professional opportunities.
"One of our own bariatric medical exchange Case Managers has had weight loss surgery with a Health Travel Technologies obesity surgical team, led by one of the world's leading gastroenterologist surgical teams. We know first-hand that the gastric plication medical travel program is first-rate," said Mauro.
About Medical Exchange International Health Care
"The American health care system is broken," Health Travel Technologies CEO Herb Stephens points out. "Health insurance premiums and out-of-pocket costs have skyrocketed, often forcing people to defer necessary medical treatments, or hold fundraisers just to afford them.
Health Travel Technologies offers Americans – form the uninsured to t the underinsured to self-insured employers - a chance to easily access affordable health care for both essential and elective procedure with some of the best medical providers in the world," said Stephens. "Usually at a savings rate of fifty percent or more."
The practice of global patient medical exchange (also called medical travel, medical tourism and health travel) has become increasingly common as US health insurance costs continue to outstrip growth in workers' wages.
The benefits of medical travel are being sought by self-insured US employers seeking to reduce the cost of employee health care benefits. A study by the Kaiser Family Foundation shows that the annual premium for family coverage through an employer increased 9% last year to $15,073.
"Health care really is a global market place now," said Stephens. "It's a great opportunity for Americans to make their medical dollar stretch farther, especially in a weak US economy with high employment uncertainty."
About Health Travel Technologies
Founded in 2006, Health Travel Technologies is a Silicon Valley technology and services company that licenses its award-winning cloud-based Inpatra™ medical collaboration platform to major international hospitals, medical travel facilitators, physician practices, and insurance networks.
"Our patient referral services application platform that connects patients and doctors like never before," said Stephens.
"Whether for patients traveling from Canada to Costa Rica or East Africa to India, Health Travel Technologies enables access to the world's best medical care."
Health Travel Technologies' gastric plication live medical webcast is part of an ongoing Patient Information Series for medical travel treatment programs for bariatric procedures, orthopedic and spinal surgery, stem cell treatment for chronic disease, and functional cancer therapies.
Health Travel Technologies is a subsidiary of Health Travel Guides, is a privately held company.
###