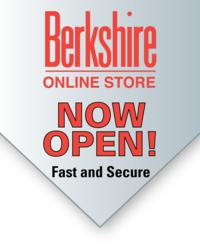 Great Barrington, MA (PRWEB) February 29, 2012
Berkshire Corporation, a global leader of cleanroom, contamination control, and critical environment products, announces its new Americas website and online store designed with a user friendly interface and added product navigation and product selection features.
The site's user-friendly interface, new product navigation and product selection features offer a rich online experience that allows visitors to quickly review options and check out in a few simple steps without leaving the page. Customers and distributors can now order free samples, request quotes, and establish communication with Berkshire customer service and the sales team for all products 24 hours a day, seven days a week.
The goal of the newly enhanced website is to make Berkshire.com a touchstone resource for all customers.
For more information, visit http://berkshire.com/products/.
###