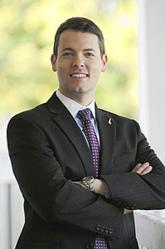 It is an honor to be recognized by my peers as an elite attorney in the areas of estate planning and asset protection.
Plantation, Florida (PRWEB) February 04, 2012
Choosing an attorney with a flawless reputation and an extensive knowledge in the legal area in which you need help can be a daunting task. Thankfully, the people at Martindale-Hubbell have devised a system for clients to determine which lawyers are honest, intelligent and treat their clients the right way, which can aid all of us in finding the right attorney for our legal needs.
The Martindale-Hubbell® PEER REVIEW RATINGS™ are an objective indicator of a lawyer's high ethical standards and professional ability, generated from evaluations of lawyers by other members of the bar and the judiciary. The ratings reflect a combination of achieving a Very High General Ethical Standards rating and a Legal Ability numerical rating. Those lawyers who meet the "Very High" criteria of General Ethical Standards can proceed to the next step in the ratings process – Legal Ability.
Legal Ability ratings are based on performance in five key areas, legal knowledge, analytical capabilities, judgment, communication ability and legal experience. After all of the ratings are tallied, the lawyer is given a raking, with AV being the absolute highest ranking available. AV Preeminent is a significant rating accomplishment – a testament to the fact that a lawyer's peers rank him or her at the highest level of professional excellence.
Michael Wild, the managing partner of Wild Felice, and Partners, PA., a Fort Lauderdale area law firm specializing in Estate Planning, Asset Protection, and Probate Administration is the newest attorney to be honored with the AV Preeminent designation.
Michael states, "It is an honor to be recognized by my peers as an elite attorney in the areas of estate planning and asset protection. 2011 was a fantastic year, highlighted by receiving the award for Small Business Person of the Year." Michael adds, "2012 is starting right where 2011 left off. An award of such distinction from other attorneys who value both my client care and my legal skill is a great way to start off what I am certain will be our best year yet."
Have you heard this one? An estate planning attorney in South Florida charges a fair fee, is tremendously skilled and consistently goes above and beyond for his clients. No joke.
Michael D. Wild is that honored attorney, based out of Plantation, and focusing mainly on the legal practices of estate planning, wealth transfer, asset protection and probate administration. He has proudly served the Broward, Palm Beach and Miami-Dade County communities since 2006. Michael and the lawyers at Wild Felice & Partners, PA offer free consultations for both estate planning and probate administration.
To find out more about Michael Wild and the Plantation estate planning, asset protection and probate administration law firm of Wild Felice & Partners PA, please visit: http://www.wfplaw.com, or call Michael Wild directly at: 954-944-2855. As Michael likes to say, "It's a Wild World. Are You Protected?"
# # #