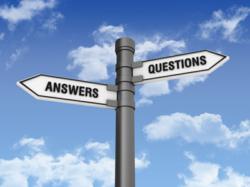 ecofission's Operations Director, Martin Simons, "This move by the government takes renewable products closer to traditional methods of heating and cooling. To further encourage SMEs to adopt we are offering a further 15% discount until May 2012."
London, UK (PRWEB UK) 20 February 2012
The RHI scheme represents a £860 million commitment from the government. It is designed to encourage the use of greener technology, such as ground source heating, over the next two decades. The carbon targets set for UK emissions over the coming century are ambitious but ground source heating has a major role to play in achieving them.
ecofission's Project Director, Alan Toms, explains: "A ground source heating or cooling system works by harnessing energy within the ground. It turns this into usable energy that significantly reduces the carbon footprint of buildings as well as their running costs. The arrival of RHI not only demonstrates a commitment from the government to improve our environment but it also shows a commitment to growing the green economy, which in turn will bring new employment opportunities."
The installation of one of these systems can now guarantee a quarterly return on a company's investment, depending on the size of the system. The RHI has no limit in the 'over 100KW' category, so an organisation can install a system as large as possible to maximise the return on investment. As the scheme runs for 20 years, there is a real incentive to make the switch as soon as possible. For instance, systems below 100kw will pay 4.3 per kwh; whilst those above 100kw will pay 3p per kwh.
Although the RHI is currently limited to commercial properties, the government has said it will introduce the scheme for domestic users in October 2012. It has undertaken to backdate it for all projects installed since 2009. To prevent the market from stalling prior to October, it has created a one-off payment scheme.
ecofission's Operations Director, Martin Simons, remarks: "We believe that this move by the government will take renewable products even closer to parity with the traditional methods of heating and cooling. We have therefore decided to further encourage SMEs to cut their carbon footprint by offering 15% discount on any systems that are ordered and installed before May 2012."
Notes for editors:
ecofission is based in Chelmsford, Essex, and specialises in the design and installation of renewable energy systems. It offers a turnkey service from concept through to completion, covering ground source heating and cooling systems; solar thermal collectors; solar PV; and air source heating and cooling systems. Further information can be obtained from the company's website (http://www.ecofission.eu) or by calling 0844 870 8694.
###