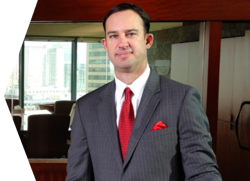 We are passionate about defending the rights of patients needlessly injured by defective medical devices such as transvaginal mesh.
Baltimore, MD (PRWEB) February 01, 2012
To say that personal injury lawyer Don Discepolo, founding partner of Baltimore law firm Discepolo LLP, is bothered by the medical device industry's inability to put public safety above personal gain would be an understatement, says the Maryland litigator. The Federal Drug Administration (FDA) issued warnings in 2008 about the danger and ineffectiveness of implanting surgical mesh to treat pelvic organ prolapse, Discepolo noted. But the procedure is still used, harming thousands of unsuspecting women, he asserted.
"What is very disturbing about these products is that the manufacturers knew for years there were issues with using surgical mesh in such procedures," said Discepolo. "They still market the product, knowing that it caused permanent pain and damage in thousands women and failed to work for many others."
A July, 2011 FDA transvaginal mesh update warned that complications associated with using surgical mesh to treat pelvic organ prolapse and stress urinary incontinence were not considered rare. The FDA based its conclusions on the experiences of nearly 3,000 women who were reported injured due to such procedures in the past three years, the update said.
Discepolo pointed out that according to the FDA study, once the surgical mesh fails through erosion or other issues, it is very difficult to treat. The purpose of the mesh is to become imbedded in the tissues, supposedly strengthening organ walls, he explained. In many cases, removing the mesh is not possible and patients may be doomed to chronic pain and other complications for the rest of their lives, he said.
Possibly the worst part, Discepolo says, is that treatment alternative exists that has proven to be much more effective without the inherent risks associated with imbedding surgical mesh that is prone to erosion, piercing adjacent organs, and other life-threatening dangers.
"The injured patients deserve full compensation for their pain and suffering, which may be extensive in these cases, and for their medical expenses, lost wages and inability to enjoy their lives," said Discepolo. "We invite women anywhere in the U.S. who have been injured by these medical devices to contact Discepolo LLP for a free consultation and more information. We are passionate about defending these patients' rights."
About the Law Offices of Discepolo LLP
Discepolo LLP is a full service Maryland law firm with a proven track record of successfully representing clients since 1998 in personal injury cases as well as dangerous products, family law, criminal defense, bankruptcy, medical malpractice, and other practice areas. The firm serves clients from four convenient offices in the areas of Baltimore City, Baltimore County, Howard County, Prince George's County and Towson, MD.
To learn more about the firm, call (877) 834-0799 or visit the Discepolo LLP website.
###