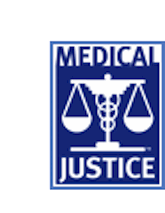 Greensboro, NC (PRWEB) February 01, 2012
Medical Justice announces the hiring of Chris Bulla as brand manager for e-Merit, an online reputation management program launched last fall exclusively for doctors and dentists. "We are pleased to bring Chris on board…. She brings a tremendous wealth of experience and knowledge to Medical Justice". – states a Medical Justice spokesman.
The e-Merit program helps doctors ensure they get a complete picture of what is being said about them online. e-Merit was founded to help doctors build their own persona and enhance their reputation on the internet, monitor their name on doctor rating sites and search engines, and help strengthen the doctor-patient relationship with stronger communication.
Unlike many reputation programs, e-Merit was founded by doctors, and is backed by Medical Justice's vast medico-legal expertise.
Medical Justice offers many services that are designed mainly to deter meritless malpractice claims and address unwarranted demands for refunds filed by plaintiffs and attorneys. With a team of experienced executives, Medical Justice is effective in developing services that support its members; such as proven early action plans, viable strategies to deter meritless medical malpractice lawsuits, and tools to protect and promote doctors online reputations.
Recent research conducted by various organizations reports that a large number of health care providers are facing litigation issues; issues that affect their professional and personal lives. To protect themselves from the negative impacts of meritless legal claims, physicians need to be proactive.
At Medical Justice, these proactive services are offered to protect members from the medical malpractice cases that are filed without any merit.
"Meritless medical malpractice suits against physicians are a real threat that can damage a doctor's reputation and create other unwanted issues. As a membership-based organization, Medical Justice is relentlessly committed to protecting physicians' reputations and practices," stated a Medical Justice spokesman.
Compared to medical malpractice insurance policies, the proactive approach of Medical Justice protects against meritless lawsuits. Medical Justice also offers plans to address medical incidents from the past and pending frivolous lawsuits.
About MedicalJustice.com
MedicalJustice.com is a membership-based organization that is dedicated in protecting physicians from frivolous medical malpractice lawsuits through deterrence, early action, and effective response strategies. To learn more about Medical justice, visit http://www.medicaljustice.com
###