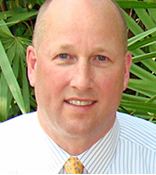 "Through the use of our technology and tools, we are confident that we can play a role in Aurora being able to elevate patient care to even higher levels.
Atlanta, GA (PRWEB) February 02, 2012
strategicplanningMD, the leading provider of strategic planning software for the healthcare industry, announced today that Aurora Health Care System, one of Wisconsin's leading healthcare providers, is the latest organization to adopt its web-based technology platform. Serving the eastern Wisconsin and northern Illinois market – including Milwaukee and Green Bay – Aurora Health Care was the top performing health care system in America in the Centers for Medicare and Medicaid Services Hospital Quality Incentive Demonstration Project. Aurora received 253 awards, more than any other U.S. health care system during the 6-year demonstration project.
strategicplanningMD offers healthcare organizations web-based systems and consulting services designed to drive financial and operational performance through enhanced focus on high-priority areas for growth and quality improvement. Its suite of web-based software applications includes best-of-breed methodology, as well as a variety of business intelligence offerings. Aurora Health Care will deploy the technology across two its hospitals – Aurora Medical Center of Manitowoc County and Aurora Medical Center of Oshkosh – providing enhanced planning tools, especially in the areas of implementation accountability and the tracking of results through various dashboards and scorecards.
Aurora is a not-for-profit system that began in 1984 when two long-standing Milwaukee hospitals, St. Luke's Medical Center and Good Samaritan Medical Center, affiliated to become Aurora Health Care. With a single vision of finding better ways to provide health care, the new organization grew as other hospitals, medical groups, and health care providers who shared its vision joined the system.
Studies have shown that Aurora Health Care is the most cost-efficient health care system in the Milwaukee and Green Bay areas. In 10 years, Aurora's Care Management program has saved more than $220 million. Efficiencies and shorter hospital stays have saved another $20 million. Four-year results from the Hospital Quality Incentive Demonstration Project are also revealing. Among the 250 participants nationwide, fewer complications, lower mortality and shorter stays have saved $1 billion. As a top performer in the country, Aurora has contributed significantly to these results.
"We are delighted to to serve an organization that is a national leader in healthcare quality and safety," said strategicplanningMD founder and Chief Executive Officer Scott Regan. "Aurora has done such an excellent job in developing strategies to improve patient care effectiveness and efficiency, and through the use of our technology and tools, we are confident that we can play a role in Aurora being able to elevate patient care to even higher levels."
About strategicplanningMD
Serving more than 75 clients in 23 states, strategicplanningMD is a healthcare business intelligence company that drives excellence through innovation and performance. Through its suite of web-based applications and healthcare consulting services, the company helps executives respond to the significant pressures being put on the healthcare industry. strategicplanningMD's solutions enhance strategic planning and quality management processes, including visioning, analytics, plan development, quality metrics, key performance indicators, scorecards and quality improvement tracking. Its core product, StrategyPlanner, is a revolutionary application that combines a suite of business intelligence tools with best-of-breed software methodology.
###