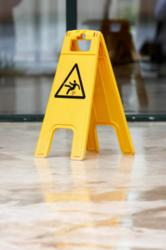 ...personal injuries are not out to get anyone, and the means to prevent injuries as well as treat them effectively are accessible and available through Personal Injury Raleigh NC.
Raleigh, NC (PRWEB) February 22, 2012
Wake County residents, rejoice – there's a new, modern, consolidated, and reliable source of information on North Carolina personal injury treatment, physical therapy recommendations, injury statistics, and more available at http://personalinjuryraleighnc.org. Personal Injury Raleigh NC is an organization dedicated to collecting and spreading relevant news on common personal injuries such as slip and fall accidents, sports injuries, motor vehicle injuries, work related injuries, assault injuries, and more. Qualified health professionals should always be consulted when dealing with personal injuries, particularly if these personal injuries are life threatening or damaging enough to compromise one's daily lifestyle, but Personal Injury Raleigh NC nevertheless strives to serve as a one-stop location for personal injury information. Making informed decisions about handling a personal injury, as well as taking steps to prevent personal injuries in the future, is an important part of any health regiment.
"Personal injury" is a broad term that encompasses the many types of harm which befall Americans on a yearly basis. The #1 cause of personal injury in both the United States and Wake County, home to Raleigh NC, is slip and fall accidents. Between 2007 and 2009, there were 43,204 falling injuries in Wake County alone - more than 5,000 of these injuries were severe enough to cause hospitalization, and 141 of these falling injuries were even severe enough to cause death(1). Nationally, the slip and fall injury category leads the pack at over 9,000,000 non-fatal falling injuries, just in 2010 – meaning slip and fall injuries are almost twice as frequent as the next most common injury, unintentional striking (an injury category regarding unintentional, non-motor vehicle-related collisions). Unintentional overexertion is a shockingly common cause of personal injuries in the United States as well, and is the third most common cause of personal injury(2). An unintentional overexertion injury can be categorized as a sports injury, a work injury, or a home injury, depending on the circumstance…in all cases though, the victim simply pushes themselves beyond their physical limits and causes bodily harm in the process. In Raleigh NC, the second highest cause of personal injuries is motor vehicle accidents. Traffic accident injuries, while less common than slip and fall accidents, are also more deadly, resulting for 225 deaths in Wake County between 2007 and 2009. Unintentional striking comes in third place, sending more than 20,000 people to the emergency room for personal injury treatment(1).
Don't stress out too much about those daunting statistics above, however – Raleigh NC is not a war zone, personal injuries are not out to get anyone, and the means to prevent injuries as well as treat them effectively are accessible and available through Personal Injury Raleigh NC. Reducing the frequency and severity of personal injuries relies on good health and common sense – exercise, caution, and a healthy diet go a long way towards preventing personal injury and bodily harm. 30% of all adults in North Carolina are considered obese – a condition linked with higher risks of personal injury. However, personal injuries can happen to anyone, and if/when a personal injury is incurred there are "best practices" one can employ in order to reduce the length, severity, and negative impact a personal injury. Seeing a qualified health professional is always recommended, but this doesn't always mean going to a medical doctor for prescriptions and surgery. Physical therapists and chiropractors offer alternative treatments which, for some injuries, are equally effective as traditional medical treatment, and there is undoubtedly value in reducing how invasive and potentially addictive an injury's treatment can be. Regardless, it is important to find the appropriate treatment for a personal injury as soon as possible. Professional evaluations of a personal injury can spot problems sooner, help an injured person receive more efficient and effective injury treatment, and can provide valuable expert testimonial in the event that a personal injury involves a lawsuit.
Take note that this organization is not a substitute for professional and legal advice…rather, Personal Injury Raleigh NC's primary focus is to inform the residents of Wake County about injury prevention, injury treatment, and personal injury statistics for Raleigh NC. Personal Injury Raleigh NC hopes to serve as a vital resource for victims of personal injury, hopefully improving the lives of North Carolinians in the process. To read more, please visit Personal Injury Raleigh NC.
Sources:
1. CDC Injury Prevention & Control: Data & Statistics (WISQARSTM) - Nonfatal Injuries
http://www.cdc.gov/injury/wisqars/nonfatal.html
2. North Carolina Department of Health and Human Services - Injury & Violence Prevention Branch
"All ages: Top 5 Causes of Injury Death, Hospitalization and ED Visits by County, 2007-2009"
http://www.injuryfreenc.ncdhhs.gov/DataSurveillance/Top5TablesByCountyallages2007-2009c.pdf
###