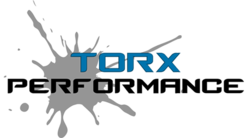 We Kept It Simple
Portland, OR (PRWEB) February 21, 2012
Customers can now purchase high quality aftermarket performance parts for their car or truck conveniently from wherever they're located, any time of the day or night, through Torx Performance's new online parts store.
The Web-store is never closed; it's open 24/7 and offers everything from exhaust systems and air intake systems to high performance clutch kits and suspension systems for a broad range of cars and trucks.
They set themselves apart from other eCommerce stores by providing the ultimate in speed and convenience for our customers to purchase the parts they want, fast.
"We kept it simple, clean and uncluttered; we wanted to offer a place where our customers can quickly find parts that they need and buy them without all the hassles, any day, any time," says Jimmy Nguon, Owner of Torx Performance.
About Torx Performance:
Based in Portland, Oregon, Torx Performance, LLC provides a broad range of aftermarket high quality performance parts. Created as an alternative to the brick and mortar store, Torx Performance aims to provide customers with the best parts for their vehicle with fast and convenient hassle-free shipping.
The Torx Performance website is located at http://www.torxperformance.com.
###