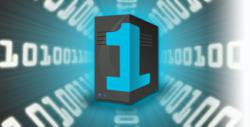 The single Payroll and HR solution is a powerful tool that saves both time and money.
Nashville, Tennessee (PRWEB) February 02, 2012
Inova Payroll's PlatinumPay and PlatinumHR solutions feature state-of-the-art, single-database technology that seamlessly integrates payroll and HR information in one convenient location. This powerful, web-based, thin-client environment provides businesses with the best of both worlds: the rich interface of a windows desktop application featuring secure 24x7 Internet access and the ease of use of an integrated PR/HR solution. The state-of-the-art technology streamlines operations and eliminates the need to "upload," "download," "run links," or "synchronize" data. Another key benefit is "real-time" payroll processing and calculation of true check nets and funding requirements.
Payroll specialists, managers and HR professionals can enjoy a convenient, single system sign-on and access to the most current employee data for compensation, benefits, time and attendance, compliance, insurance and more. "The single Payroll and HR solution is a powerful tool that saves both time and money. All employee records are located in one place versus having multiple databases which have to be merged or synchronized," said Melanie Crow, VP of Sales. "Whenever a change or revision is made to an employee's file, everyone is viewing the same record in real time."
Other features available through Inova Payroll's payroll and HR solution include Employee and Manager Self Service (ESS/MSS), mobile/smart phone access, single point of entry, web access, multilingual (Spanish), real time updates and more. In addition to innovative technology, Inova Payroll is dedicated to providing high-touch customer service; and offers a Three-Year-Price-Lock to help businesses better manage their fixed monthly costs.
About Inova Payroll:Inova Payroll offers a complete line of smart payroll and HR solutions for companies of all sizes. Combining innovative, state-of-the-art technology with our earnest commitment to high-touch customer care, Inova Payroll sets a new standard in customer satisfaction. Our impressive suite of services encompass one-database payroll and HR solutions, nationwide tax filing, integrated time management systems and a growing suite of InovaPlus™ ancillary products. For more information, call 615-421-0600 or visit http://www.inovapayroll.com.
###