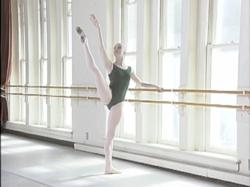 "Ballet is a very graceful and athletic art form that is really about movement, seeing video makes a big difference" - Li Cunxin
Dallas, TX (PRWEB) February 01, 2012
Audiences familiar with Li Cunxin's autobiography, Mao's Last Dancer, or the film of the same name appreciate what it takes to become a truly great dancer. Plucked from an impoverished rural village at age 11, Li demonstrated incredible determination, resilience, perseverance, and vision to become one of the best dancers in the world. He danced with the Houston Ballet for 16 years, performed with numerous leading ballet companies across the globe, and medaled at three international ballet competitions.
Now, dance instructors and ballet students of all ages can learn from Li Cunxin and other world-class performers with the Ballet is Fun mobile application for iPhone and iPad. The mobile app features an interactive ballet video dictionary with demonstrations of 325 different steps and movements by Li and three other top professionals from the New York City Ballet, American Ballet, and Houston Ballet.
"There is no substitute for a good teacher when it comes to learning ballet, but teachers don't always have enough time to work with each individual student in the classroom," says Bill Atkinson, the director of Ballet is Fun. He adds, "With Ballet is Fun, a student can view a video over and over, and even see it in slow motion to really lock in the movement."
The lessons cover a broad group of students, from pre-ballet to beginner, intermediate, and advanced. Through the Airplay function, users can connect their iPad and iPhone to a large screen TV for a comfortable learning environment. Each of the 325 dance steps also includes audio pronunciation to help students learn and understand the ballet terms.
The 325 dance steps are uniquely organized into three distinct categories:

Ballet Techniques – Training Secrets, Turns, Connecting Steps, and Poses & Positions
Making a Dancer – Lesson plans for Pre-Ballet, Beginner, Intermediate, and Advanced
Jumps & Beats – Demonstrations of Jump Brush, Brush Jump, Other Jumps, and Beats
The mobile application for ballet instruction makes it easy to find a dance step and also create customized playlists. The student can turn on auto-play to watch an entire playlist hands free, focusing their attention on mastering the movements demonstrated on screen.
Ballet is Fun has been available for years on CD-ROM and DVD and has helped thousands of students and teachers. The video series was directed by Bill Atkinson and Ann Etgen, both of whom received their major training in New York with such teacher greats as Pereyaslavec, Dokoudovsky, Kosmovska, and Tumkovsk. Together, they had an idea for a multimedia ballet training program that would complement and reinforce the studio classroom. They applied their years of teaching and training to the development of this comprehensive video dictionary. Sample videos and a ten minute guided tour of Ballet is Fun on the iPad are available at http://www.balletisfun.com/support.
###