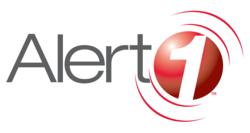 Williamsport, PA (PRWEB) February 28, 2012
Alert1, a medical alert service company with more than 20 years experience, has launched a dedicated support hotline for healthcare professionals who work with seniors. Healthcare professionals such as care managers often work with seniors who could benefit from the safety and independence that a medical alert offers, but coordinating the service for them can be time consumer. Alert1 solves this dilemma by giving healthcare professionals direct access to a live person dedicated to supporting them. Now, a professional can call Alert1 and refer a senior in less than two minutes with as little as their name and phone number. Alert1 calls the senior back and coordinates all the details of getting them a medical alert. Alert1 is dedicated to helping health professionals give their clients the protection they need at an affordable price, while saving time.
Alert1 also offers healthcare providers exclusive discounts for their clients and other benefits. The dedicated support team is available to take patient referrals or answer questions from 8am to 8pm ET at 1-800-366-8065.
The U.S. Centers for Disease Control and Prevention reports that one in three adults over 65 will experience a fall each year, which is the leading cause of accident-related injury. A personal emergency response system will ensure that help can be contacted immediately, even if the healthcare professional is not present when an accident occurs. These devices can reduce the likelihood of seniors being hospitalized after an in-home accident by as much as 39 percent.
Founded in 1988 and headquartered in Williamsport, Pennsylvania, Alert1 is committed to helping seniors live safely and independently in their own homes by providing affordable and reliable medical alert systems. The Alert1 service provides emergency response to seniors at the push of a button-24 hours a day. Alert1 is a national provider of medical alarms and offers several different pricing plans to best serve the needs of its customers. Alert1 has also been a trusted partner to healthcare professionals for more than 20 years and provides a dedicated support team for senior caregivers. More information on AlertOne Services LLC can be found at http://www.alert1.com or by calling 1-866-581-4540. Healthcare professionals can find special offers and resources at http://www.alert1partner.com.
###