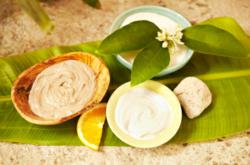 Holistic Practitioners commonly prescribe Kanwa to help heal a variety of ailments including skin irritation, gum decay, stomach pain, and fatigue.
Cotati, CA (PRWEB) February 10, 2012
Zion Health announces a unique line of Healing Clay skin care products now available for sale at Olivers Market in Cotati, located on 546 East Cotati Ave. Oliver's will today sell Zion's Clay Bath Skin Detox Minerals; a popular home remedy treatment, that is known to help clear adult acne, skin rashes, and skin break outs. In Addition, Oliver's will also include ClayDry Ancient Clay natural deodorants, and Zion's Ancient clay shampoos/conditioners to their health and wellness department.
Zion Health, based out of San Francisco, CA. is the leading manufacturer in Healing Clay body care products utilizing a unique type of clay scientifically termed Calcium Montmorillonite or Kanwa. Kanwa's chemical analysis data reports this clay to contain more than 57 trace minerals known to have natural detoxifying properties as well as healing benefits. Holistic Practitioners commonly prescribe Kanwa clay to help heal a variety of ailments including skin irritation, gum decay, stomach pain, and fatigue. Kanwa may be consumed or applied to the skin to serve as a natural home remedy without causing harsh side effects.
Oliver's Market opened in 1988 and is a popular shopping retreat for Cotati residents and Sonoma State Students The store features a popular taqueria, fresh sushi bar, bulk food departments, a large selection of wines, beers, gifts, and a natural body care department with a knowledgeablle staff. Oliver's team consists of a down to earth staff of passionate people with in depth knowledge of organic and healthy living products.
Zion Health provides its customers with the purest, natural skin care products available on the market today. All Zion products are 100% vegan, free of parabens, aluminum, sulfates, and are formulated using certified organic ingredients whenever possible. Zion Products may now be purchased at Oliver's Market in Cotati, CA. or online at http://www.kanwaminerals.com.
###