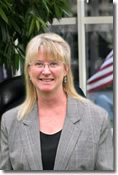 San Jose, California (PRWEB) February 02, 2012
San Jose Criminal Attorney, Patricia Campi was pleased to win dismissal for her client, a doctor who was facing domestic violence charges and risked jail, deportation and the loss of his medical license.
In San Jose Superior Court, as in most criminal courts throughout Northern California, domestic violence cases are prosecuted in a tough manner. This is true even for clients with no previous criminal record in cases where there was little or no injury done to the alleged victim.
Many domestic violence clients are surprised to learn that even when the victim specifically asks the authorities not to press charges. This is due to the mindset in this city's domestic violence courts that the victim may have been coerced into dropping the charges. By a criminal lawyer, San Jose clients are advised that California district attorneys still prosecute domestic abuse cases.
In Campi's most recent domestic violence defense victory, the client, whose name is withheld to protect his reputation, was facing a charge that would have extreme consequences upon his livelihood and future employment prospects. Immigration was a huge issue because the client was a legal resident, but not a U.S. citizen. He also had professional licensing concerns.
The case was charged as a misdemeanor; however, the doctor's supervisor told him in no uncertain terms, that if he suffered a conviction on any of these counts, he would lose his job. Because he was a non-citizen, he also initially faced an immigration hold (also known as an ICE hold) which meant that he was not eligible for bail.
San Jose immigration attorney Scott Mossman intervened and successfully got the ICE hold lifted, allowing the client to be released from custody. Following several months of investigation and negotiation between San Jose Domestic Violence Attorney, Patricia Campi and the district attorney's office, and with the help of Summit Defense law firm's private investigator, the District Attorney finally decided to dismiss the case.
About Summit Defense
Summit Defense Attorneys is a Northern California Criminal Defense Law Firm with offices in San Jose, San Francisco, Oakland, Burlingame, San Rafael and Sacramento. Their accomplished team of trial attorneys includes two former prosecutors, a former police officer and attorneys who graduated from the country's top law schools including Harvard. Their Criminal Defense Attorneys handle the full spectrum of criminal cases with a focus on first time offenders, DUI, Domestic Violence, Theft, Sex Crimes and Felony defense. The firm offers free case consultations for all criminal matters. Contact Summit Defense Attorneys in San Jose, CA at (408) 333-9622.
###