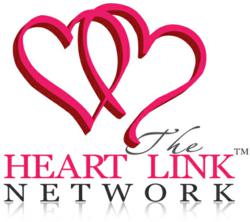 "It is women, understanding, connecting to, and encouraging other women that makes the most difference in stressful and difficult times. We are dedicated to creating a community of encouragement and hope." Dawn Billings, Founder of The Heart Link Network
(PRWEB) February 15, 2012
The Heart Link Network, women networking with 200 locations in U.S., Canada, and Australia launches a new women networking location in Scottsdale, Arizona that will work in alliance with the Bridging the Gap Between Breast Cancer and Beauty Foundation, founded by Rachell Hall.
The Rachell Hall Breasthetics Clinic they aids women as they go thru the final reconstructive procedure of Breasthetics. "We are dedicated to women and understand they are concerned greatly about the exterior beauty of the breast after reconstruction. Women want to look and feel beautiful again after their arduous battle with breast cancer. We not only restore the beauty of the breast, we give hope to women who really need it," states Rachell Hall.
"Complete Breasthetic recovery for every woman is our goal, as well as, our expertise at The Breasthetics Institute of America™. "Breasthetics" is defined as the unity of science, technique, and aesthetics in restoring the natural appearance of the breast after mastectomy surgery by completing the reconstruction process with nipple/areola cosmeceutical dermal pigmentation," explains Hall.
"As the founder of The Heart Link Women's Network, serving, educating and inspiring thousands of women each month, I understand that women need more complete information and assurance when they are diagnosed and frightened. As the daughter of a mother who lost her breast, I understand all too well what it means to have a completed reconstruction so that a woman doesn't feel deformed," stated Dawn Billings, founder of The Heart Link Women's Network. "We are thrilled to open this new women's location in Scottsdale, Arizona to continue our mission to encourage and inspire all women, we are excited that we can now, also raise awareness of Bridging the Gap's wonderful mission and help women receive services that can help them feel whole and beautiful again."
###