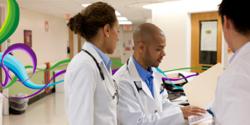 "I have never seen a company poised for growth like Automated Security Alert. The service, technology and monitoring that automated security alert has been delivering for 20+ years is impeccable," Seyler said.
Pittsburgh, PA (PRWEB) February 01, 2012
Automated Security Alert, a Pittsburgh-area company that specializes in medical alarms, telehealth and medication dispensers, has been experiencing growth in an economy where other companies are struggling to keep their doors open. This growth is due to Automated Security Alert's Care Transition platform they have in place.
For over twenty years, Automated Security Alert has provided products to hospitals and nursing homes, as well as products and services to help senior citizens, recovering patients, and physically disabled persons to live more independent, secure lives while living in their own homes. In addition to personal security alarms, the company offers automated medication dispensers, monitored smoke detectors, door alarms, fall detectors, remote patient monitoring and other personal security items.
The company has recently expanded their service area with new offices in King of Prussia, Pennsylvania and Cleveland, Ohio. Automated Security Alert is expanding their customer base in every market they serve, including hospitals, pharmacies, nursing homes and individuals, all while working with health plans, Medicaid, and Medicare.
Leading the expansion is the newly recruited Jason Seyler, Director of Life Safety. Seyler has previously worked for AlertOne Services where he built their National Retail Division from scratch. Under his leadership, the company is expecting the current growth trend to expand rapidly.
Automated Security Alert, Inc., has provided freedom and security since 1988 to over 60,000 consumers through the use of technology and services that enable seniors, physically-challenged persons and recovering patients to maintain an independent lifestyle in their homes. ASA's creative, dependable solutions include medical alert systems(personal emergency response systems); fall detection systems; and medication management systems, including electronic pill dispensers and monitored medication dispensers.
For further information, please contact Matthew Couillard at 1.800.338.7114.
# # #