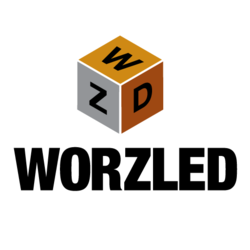 A DEFINITION

A game-induced state of happy confusion. Symptoms include failure to account for the recent passing of time. Thought to be induced by prolonged exposure to the iPhone app of the same name.
(PRWEB) February 20, 2012
Incredibly addictive, Worzled is a remarkable new word game available on the App Store right now, for only $1.99.
Slide the tiles up, down, left and right to rearrange the letters into words. Longer words get higher scores. Gold tiles higher than silver; silver tiles higher than bronze. Multiple words can be submitted in one go to achieve a higher score.
As the level progresses, the tiles disappear. The only thing that is constant is the target score for that level. If the player panics and can't finish the level they can reach for the panic button, which will reset some of the tiles giving the player another chance to reach the target.
If panicking doesn't work… they will end up Worzled. There's a button for that too which resets the level.
Feature highlights:

Over 40 levels increasing in difficulty.
No time limits – play at own pace.
Bonuses that reward tactical gameplay.
Resume last game played or start a new game.
Game Center integration.
Device Requirements

iPhone (4 or later) or iPod Touch (4 or later)
iOS 4.3 or later
About Mr. Moo
Based in Edinburgh, United Kingdom, Forster-Davies I.T. Consulting Ltd was founded in 2003 by Jonathan Davies. Mr. Moo is the trade name for his and his brother Simon's iOS products on the App Store. Now working as an independent contractor, Jonathan still specializes in Java based CRM projects. Jonathan's brother Simon is an award winning Graphic Designer trading under LUNTDESIGN.
Copyright (C) 2012 Forster-Davies I.T. Consulting. All Rights Reserved. Apple, the Apple logo, iPhone, iPod, and iPad are registered trademarks of Apple Inc. in the U.S. and/or other countries.
###