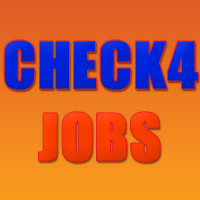 (PRWEB) February 02, 2012
The most prestigious awards for the UK's online recruitment industry are fast approaching and the finalist's shortlist has been drawn up in preparation for the exclusive black tie ceremony to be held in March at The Grange Saint Paul`s Hotel in London.
Check4Jobs' website manager, Alexandra Tatarus will be particularly interested in the Personality of the Year Award after recently being notified of her nomination. She wasn't even aware that she had been nominated until a colleague spotted her name on the Onrec website.
"I'm over the moon and deeply honoured to be considered for this award" Tatarus enthuses. "I wasn't aware I had even been nominated until somebody emailed a congratulatory message last week."
It's been quite a year for Mrs Tatarus as she was recently promoted to website manager of Check4Jobs, one of the largest career sites in the UK. Her promotion highlights her invaluable contribution in the development of the site to its current status as the 'UK's fastest job search'.
The Onrec Awards aim to celebrate the success, growth, innovation, talent and achievements within the industry and are in their seventh year.
Previous winners of the Personality of the Year award include Colin Minto (G4S Plc) last year, Lee Biggins (CV-Library) in 2010 and Dan McGuire (Broadbean Technology) back in 2009.
To find more about the awards, and to see the full list of nominations head over to Onrec's website.
###