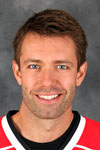 Charlotte, N.C. (PRWEB) February 08, 2012
Date: Wednesday, Feb. 15, 2012
Time: 5:30 – 6:30 p.m.
Where: Crescent Commons Harris Teeter
2080 Kildaire Farm Road
Cary, N.C. 27511
Interviews are available. Live shots are welcomed!
Wednesday, Feb. 15, Carolina Hurricanes goalie Brian Boucher will team up with Harris Teeter to debut Stewart's personally designed Signature Sub Sandwich which is guaranteed to fill even the largest appetite.
Boucher's sandwich "The Boucher Block" is a must-try for Harris Teeter shoppers. For only $3.99, fans can satisfy their appetite with "The Boucher Block" which is a white sub roll filled with breaded chicken covered with provolone cheese, lettuce, banana peppers, drizzled with Italian dressing and sprinkled with salt and pepper. Shoppers can decide to upgrade to the lunch pack for only $4.49. The lunch pack includes "The Boucher Block" sandwich, your choice of Harris Teeter Sweet Tea, Unsweet Tea or Lemonade and one Chocolate Chunk, Macadamia Nut, Oatmeal Raisin or Cranberry Nut Cookie.
"The Boucher Block" will be available in the Fresh Foods Market Sandwich Shop in all Raleigh-area Harris Teeter stores. Wednesday only, however, Boucher will make an appearance at the Crescent Commons Harris Teeter to personally introduce shoppers and fans to his Signature Sub Sandwich. He will also be signing autographs.
Harris Teeter's Fresh Foods Market offers made-to-order sandwiches and wraps daily and is proud to introduce "The Boucher Block," Harris Teeter's second Signature Sub Sandwich of the season. Be on the look-out for additional Signature Sub Sandwiches this season.
About Harris Teeter
Harris Teeter Inc. with headquarters in Matthews, N.C., is a subsidiary of Ruddick Corporation (NYSE:RDK), a Fortune 500 company. Harris Teeter is the 24th largest supermarket in the U.S. with 2011 sales of $4.29 billion. The grocery store chain employs over 24,000 associates and has 206 stores in North and South Carolina, Virginia, Georgia, Tennessee, Maryland, Delaware, Florida and the District of Columbia.
###