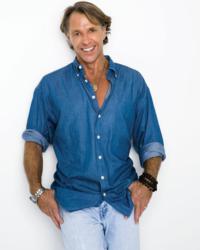 Only 50 percent of students who become certified life coaches actually launch a life coaching business. The other 50 percent use the information to improve their own lives.
Fort Myers, FL (PRWEB) February 01, 2012
David Essel, founder of Life Coach Universe and host of David Essel Alive!, the nation's only purely positive talk radio show, which airs on XM Satellite Radio Channel 168, is offering a level one life coach certification teleclass beginning Feb. 20.
Essel created Life Coach Universe in 1996 because fans of his mega-popular, nationally syndicated Westwood One radio program wanted to learn more about how to become positive thinkers and turn their dreams into reality.
"On my radio show I spent many hours every week infusing the nation with positivity, but I saw the need to go to a deeper level with people to help them find lasting change, that's why I created Life Coach Universe," Essel said.
Traditionally, Life Coach Universe courses have been offered in person, but now, to make life coach certification more accessible to all, Essel is offering level one life coach certification as a teleclass. The teleclass begins Monday, Feb. 20 from 6-9 p.m. EST. The course consists of four weekly 3-hour classes and lasts for 30 days. The cost is $850, which includes all required course materials.
"The benefit of taking a life coaching certification program via teleclass is that you save time by participating from the comfort of your own home, and you save money on travel and hotel expenses," Essel said. "These are two huge convenience factors." To learn more about the benefits of taking life coach certification via teleclass, watch this short video.
For the past 17 years, Essel has certified physicians, dentists, counselors, massage therapists, real estate agents, psychologists, stay-at-home moms and more through Life Coach Universe, the only life coach certification program in America affiliated with a major four-year college. According to Essel, about 50 percent of clients who take this course do so simply to improve their own lives, while the other 50 percent take it to become life coaches.
Film Producer John Biffar and his three adult sons signed up to take David Essel's life coach certification class to improve their lives, but they had no idea that within weeks of completing the course, their dreams of becoming a professional surfer and a professional screenwriter would actually become reality. "Even though I am a very positive person, I could never have guessed that our whole family would have seen the incredible results we received from this course," says Biffar. "Simply amazing."
Karen Steuber, co-owner of Studio RK, a busy hair salon, took this course to help herself and those around her. "As the co-owner of a very successful business, I decided to take the life coach certification course one-on-one with the owner of Life Coach Universe, David Essel. My goal was to be able to learn how to more effectively help each of our 40 associates create a more successful career path with us, and to help them overcome any personal blocks or insecurities they may have."
Then there is the story of April O'Leary, a stay-at-home mother of three, who recently became a certified life coach, launched a business and wrote a book. "As a busy mom with three children, I took David Essel's Life Coach Certification because I was looking to find my own life purpose and help others do the same. Along with creating a business helping others, I found that my relationship with my husband has gone much deeper, and I just recently released my first book," O'Leary said. "All of these results were totally unexpected, and they are all because I became a certified life coach."
In addition to the teleclass, some students, like Steuber, may prefer to take the course one-on-one with Essel. The benefit of one-on-one certification is that students can schedule their classes at their convenience. The one-on-one certification costs $1,495 and includes all required class materials. To learn more about level one life coach certification, watch this video.
To register for classes with Life Coach Universe, visit http://www.lifecoachuniverse.com. The first five people who register and mention "code 101" will receive a $100 credit toward the teleclass or a $200 credit toward taking the one-on-one certification with Essel, which can also be done via teleconference from anywhere in the world.
About Life Coach Universe
Life Coach Universe was founded by David Essel, M.S., author of six books, national radio and television host, master life and business coach, life coach certification instructor, adjunct professor, all faiths minister, addiction recovery coach and international speaker. He is the host of "David Essel Alive!," the only purely positive talk radio show in the USA, on XM Satellite Talk Radio, Channel 168 (same channel that serves as home to popular talk radio hosts Dave Ramsey and Glenn Beck), every Saturday from 6-9 p.m. EST (3-6 p.m. PST). The show also streams live on Essel's website, http://www.DavidEssel.com. Essel's mission is to inspire others to reach their own exceptional potential in their business and personal life. For more information on his life coaching certification programs, visit http://www.lifecoachuniverse.com.
###