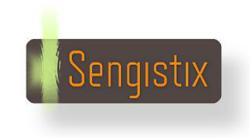 Sengistix Senior Director, Sandy Henry commented, "We are thrilled to add Ohio to Minnesota, Wisconsin, Oregon, and Indiana as states where we are working with individuals and their support teams to enable greater independence and improved costs."
Mendota Heights, MN (PRWEB) February 02, 2012
Sengistix LLC (http://www.sengistix.com) received a Final Approval Letter from the Ohio Department of Developmental Disabilities (DODD) certifying the delivery of the following types of services; Remote Monitoring Equipment and Services, Adaptive and Assistive Equipment, Personal Emergency Response Systems, Specialized Medical Equipment & Supplies and Supported Living. This approval allows Sengistix to provide its many products and services in Ohio.
This approval provides Sengistix customers the opportunity to utilize SENS Remote Monitoring and SENS Vision services and products throughout Ohio. Our SENS™ Remote Monitoring System provides affordable 24/7/i™ custom monitoring that protects privacy, provides data, and can be enhanced as needs change.
The SENS System combines the extensive healthcare services experience of Sengistix with state-of-the-art monitoring technology. The result is an unobtrusive, revolutionary coordinated monitoring system that provides comprehensive, custom care for unique needs.
About Sengistix LLC
Sengistix provides leadership in the delivery and application of health & safety monitoring, using the latest technology.
At Sengistix, we've chosen to be the leader in the delivery and application of health and safety monitoring technologies and programs. And we will continue to explore new care solutions for the individuals and caregivers we serve.
Sengistix is responding to the transformation of the health and human services system by bringing new automated sensing technology solutions to caregivers that improve safety, enhance the quality of life, and increase options for greater independence for all individuals requiring support. We offer one of the widest array of options to individuals and caregivers for remote monitoring, from just a few sensors to 24/7 sensors solutions with remote supervision by our staff. Each situation is unique in needs and we offer unique solutions to each situation.
Sengistix is working hard to offset the impact of decreasing health and human services funding and staffing resources in these challenging economic times.
###