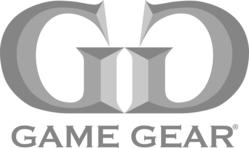 We are determined to show the world that USA companies can still compete as a manufacturer and do it better than anyone else.
Salt Lake City, UT (PRWEB) February 01, 2012
Game Gear Activewear announced their commitment to remain red, white and blue by continuing to manufacture their sports apparel and workout clothes in the USA.
"The choices of American products are scarce even if you did care," said Clayton Osborn, VP of Marketing at Game Gear. "We are determined to show the world that USA companies can still compete as a manufacturer and do it better than anyone else."
Unlike organizations like the Dallas Cowboys Merchandising, Ltd who have been highly criticized by the media for its controversial apparel importing programs and sweat shops, Game Gear has managed to remain in the USA and successfully compete with foreign labor. "Game Gear provides an unmatched value in customization, speed and quality," Osborn said.
The topic of outsourcing American jobs has been heavily debated throughout the recent Republican debates. But who else really cares? Game Gear does! Since 1946, this third generation family owned USA based company has kept their manufacturing of high performance sports apparel and team uniforms trusted by athletes and coaches in the United States. "Creating a place where Americans want to work is one of our top priorities," said Osborn.
So why consider Game Gear? "Game Gear is powered by a USA made, lean manufacturing process that leads the industry in an amazing 8-10 working days or less, in most cases, for custom sports apparel." Osborn continues, "We are stocking activewear and uniforms in every sports category that ships within 24 hours. Not to mention our custom abilities with 20 different color options and over 15 different types of performance fabrics that are designed to help transport heat and sweat away from the body, while reducing unwanted odors. That makes for thousands of fabric and color combination possibilities! Being stateside gives flexibility to our customers."
Can Game Gear compete for another 60 years? Will other US textile companies take confidence? Regardless, Game Gear is giving the world a reason to be active and truly showing the world that the USA can still be a top manufacturer.
About Game Gear:
Game Gear is a privately held, third generation family owned company that gives people a reason to be active. Founded in 1946, Game Gear is headquartered in Salt Lake City, Utah. Game Gear designs and manufacturers sports apparel that is unmatched in quality, customization, and on-time delivery while serving more than 6,000 team dealers nationwide.
For more information on Game Gear, please call 801.250.1865 or visit http://www.gamegear.com.
###