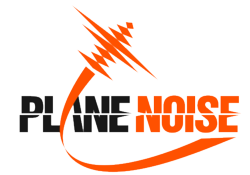 (PRWEB) February 01, 2012
PlaneNoise™, a provider of affordable and comprehensive airport noise complaint management solutions, announced today that Morristown Municipal Airport (MMU) in Morristown, NJ is using PlaneNoise™ Complaint Box on a trial basis to enhance its noise complaint handling process.
"The PlaneNoise™ Complaint Box is assisting Morristown Municipal Airport in implementing its aggressive noise abatement program by providing increased intelligence on where complaints are being generated, how often and by whom," said PlaneNoise™ Founder and President Robert Grotell. "PlaneNoise™ is providing airport management with critical data needed for planning, improved airport user and stakeholder interactions and further enhancing the airport's overall community compatibility."
PlaneNoise™ Complaint Box is an innovative, web-based aircraft noise complaint management and handling application that automates and simplifies the tasks of noise complaint collection, investigation, response, database management and reporting.
"Complaint Box's unique automation tools and anytime data access will allow us to handle noise complaints in a much more efficient manner and better utilize staff resources," said Rosemary Rizzo, Noise Abatement Officer for Morristown Municipal Airport. "We are always looking for ways to improve operational systems and to continue being a responsible neighbor to our local communities. PlaneNoise will accomplish both."
PlaneNoise™ is a service of Grotell Consulting, Inc., an aviation noise consultancy established in 2007 serving public and private clients with a focus on noise complaint management solutions, aircraft noise policy as well as government relations and community affairs.
To find out more about PlaneNoise™, please visit http://www.planenoise.com.
# # #