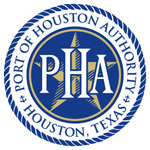 Houston, Texas (PRWEB) February 01, 2012
The Port Commission of The Port of Houston Authority appointed Leonard D. Waterworth as the Interim Executive Director of the Port Authority at a special meeting today.
In his introduction, Port Commission Chairman James T. Edmonds said, "We are fortunate to have Len to guide the Port Authority as Interim Executive Director as we continue to build on our successes and carry out our mission of economic development and job creation for this region and state."
"I look forward to serving the port," Waterworth said. "It is really the heart of economic prosperity for this entire community. And it is a critically important economic engine for our region and nation, generating more than 785,000 direct and indirect jobs and $118 billion in regional economic impact and $285 billion nationwide."
Waterworth most recently served as President/Chief Executive Officer of Dannenbaum Engineering Corporation, a Texas-based engineering consulting firm.
Over the last 32 years, he has held successive executive leadership positions at increasing levels of responsibilities in both the private and public sectors.
In the public sector, Waterworth most recently served as District Engineer/Commander of the U.S. Army Corps of Engineers District in Galveston.
He received a Bachelor of Science in Civil Engineering from New Mexico
State, a Master of Engineering Administration from George Washington
University, and a Master of Strategic Studies from the U.S. Army War
College.
The Commission also approved a professional services contract with Boyden World Corporation to identify candidates for employment as Executive Director.
CONTACT:
Bill Hensel, Manager, Corporate Communications
Office: (713) 670-2893 Cell: (832) 452-5776 Email: bhensel(at)poha(dot)com
Lisa Ashley, Director, Corporate Communications
Office: (713) 670-2644 Cell: (832) 247-8179 Email: lashley(at)poha(dot)com
About the Port of Houston Authority
The Port of Houston Authority facilitates commerce, navigation and safe waterways promoting sustainable trade and generating economic development for the Houston region, Texas and the nation, while being a model environmental and security steward, and a community-focused and fiscally responsible organization.
For more information, please visit http://www.portofhouston.com.
To access the port's Web site photo gallery, please visit http://www.portofhouston.com/publicrelations/publicrelations.html and click the link for PHA Photo Gallery.
###