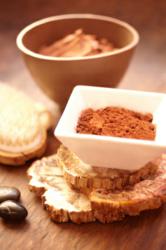 Throughout history, clay medicine has been used to cure a variety of health ailments including treating wounds and preventing skin infections
San Francisco, CA (PRWEB) February 10, 2012
Zion Health, a leading manufacturer of high-quality natural clay body care products has announced Adama Minerals Hair Care products will today be available for sale at Whole Foods Market's Scottsdale, Beverly Hills and Santa Monica locations. Adama hair products, which include a Clay Minerals Shampoo, Clay Minerals Conditioner and Ancient Clay Hair Mask, contain a unique combination of nutrient rich clay minerals combined with medicinal and fragrant herbs to serve as a natural anti-dandruff remedy as well as provide men and women with a natural shampoo that accomadates all hair types.
Calcium Montmorillonite clay, which is the signature ingredient in all Zion products, is a rare type of edible clay that includes more than 57 trace minerals including calcium, magnesium and phosphorus. Scientific research including NASA and MIT sponsored studies claim the benefits of this clay have the intrinsic capacity to absorb toxins, balance skin pH, and stimulate cellular energy. Calcium Montmorillonite clay is also well known by Holistic Practitioners to serve numerous healing benefits to the skin and body.
"We're very excited to announce that our entire line of natural remedies for the hair and scalp are now available at these Whole Foods Markets in California and Arizona," said Zion Sales Manager, Marie Holmes. "Whole Foods is a highly regarded company that also shares our philosophy of serving the community with high quality, natural ingredients that work. Throughout history, clay medicine has been used to cure a variety of health ailments including treating wounds and preventing skin infections. Our clay shampoo line helps balance scalp ph which can neutralize the conditions that cause dandruff, but amy also be used for all hair types."
Zion Products may purchased online at http://www.kanwaminerals.com and is also available at select California Whole Food Locations and Health Food Stores throughout the U.S. and Canada. Zion Health provides consumers with natural skin care products that are Vegan and free of parabens, aluminum, and sulfates, For more information on Zion Health products, go to: http://www.zionhealth.net.
###