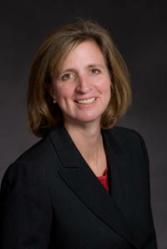 Washington, DC (PRWEB) February 01, 2012
Invotex® Group Managing Director Michele M. Riley, CPA, was the damages expert for French flavoring and fragrance manufacturer V. Mane Fils S.A. (Mane) in its recent litigation against International Flavors & Fragrances, Inc. (IFF). Under the settlement agreement governing all patent and non-patent claims, IFF will pay Mane a royalty of $40 million. The litigation was related to IFF's marketing and sale of products containing Monomenthyl Succinate (MMS), a cooling additive in food and beverage products that Mane sells under the name Physcool®. In addition, IFF has ceased making or selling its Cooler 1 products, and IFF will ensure that the MMS content of its Cooler 2® products going forward is at a level that has been agreed to by both parties, according to a joint press release issued by Mane and IFF. The case, V. Mane Fils S.A. v. Int'l Flavors & Fragrances, Inc. (3:06-CV-02304), was pending in the U. S. District Court for the District of New Jersey.
About Invotex Group - Invotex Group (http://www.invotex.com) provides accounting, financial and economic consulting services to clients including Fortune Global 500 corporations, major law firms, leading research universities and local, state and federal governments and agencies around the country. The firm's highly credentialed experts and professional staff conduct economic and financial analyses to provide objective opinions and advice in matters involving complex transactions, disputes, investigations, reorganizations, insurance and valuations. Invotex also offers advisory services for intellectual property owners, including licensing, technology evaluation and license compliance, asset management and enforcement of IP rights. The firm comprises experienced industry leaders, former public company financial executives, former international accounting and consulting firm ("Big 4") partners and seasoned consultants.
###