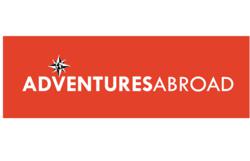 "This new destination [Iraqi Kurdistan] will further our reputation as an industry-leader in adventure travel. As far as I know, there are no other companies currently offering a tour of the 'Six Stans'!"
(PRWEB) February 01, 2012
In its 25th year of business, Adventures Abroad Worldwide Travel is proud to announce the beginning of its operations in Iraqi Kurdistan, with a 9-day itinerary that covers the highlights of this safe and secure region in this diverse country. Adventures Abroad has formed an exclusive partnership with a well-established, expatriate and locally-managed inbound operator, whose expertise, local knowledge and connections with local government and the registered Kurdish risk management advisory ensures a safe and secure cultural and historical immersion in this fascinating region.
Founded as a one-man operation in 1987, Adventures Abroad grew from humble beginnings to establish itself a leading player in the small-group-tour industry, culminating in recent recognition from National Geographic as one of the best travel companies in the world. Today with a diverse client base that spans the US, Canada, the UK, Australia and New Zealand, Adventures Abroad has 350+ itineraries to 120 countries and arranges group departures for thousands of travelers every year.
Adventures Abroad Product Manager Rick Unrau, who developed the Iraqi Kurdistan program, will be traveling to the region on a reconnaissance trip in March.
"'You're going where?!' is always the first response. Assuring travelers that they can have a relaxed and safe time touring a country whose name is so closely associated with war will be our biggest marketing challenge. While there are government advisories in place warning against travel to Iraq, we are pleased to note that they all make a distinction between the south of the country and the Kurdistan region, which has enjoyed an economic and touristic renaissance in the post-Saddam Hussein era. Security measures put in place since 2003 have been successful and effective, such that the region is stable and thriving as never before. You know a place is emerging as an up-and-coming destination when National Geographic lists it one of its 'Top 10 Adventures for 2011.'"
The first trip is scheduled for late May 2012; fall 2012 dates will be announced soon. Travelers will be able to combine Kurdistan with other Adventures Abroad itineraries in the region, most notably the Caucasus and the countries commonly referred to as 'The Five Stans.' Adventures Abroad President and owner Chris Boycott notes: "This new destination will further our reputation as an industry-leader in adventure travel. As far as I know, there are no other companies currently offering a tour of the 'Six Stans'!"
Iraqi visas are granted free on arrival to holders of Canadian, USA, UK, Australian and New Zealand passports. Kurdistan is conveniently served by a number of airlines, among which Lufthansa and Turkish Airlines offer daily service to Erbil.
As well as offering unique, small-group cultural itineraries across all seven continents, Adventures Abroad has an extensive range of travel products that includes: Walking Tours, Active Adventures, Family Fieldtrips, Custom Group Tours, Budget Tours, Luxury Travel, Educational Tours for Students and customizable private tours.
For more information,
Visit: http://www.adventures-abroad.com
Call: 1.604.303.1099 ex. 6232
E-mail: runrau(at)adventures-abroad(dot)com
###