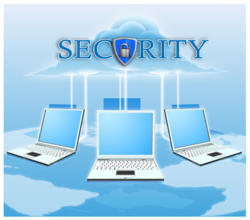 "At A&I we believe that integration should be simple and painless- which means: No Appliances. No Coding. No Hassle! IdLogix helps us achieve this critical enterprise goal." – John Balsavage
(PRWEB) February 01, 2012
A&I Solutions is dedicated to offering strategic, cost effective cloud services and solutions. The company has invested heavily in certifying a team of practitioners on IdentityLogix and CA SiteMinder technologies to better help clients migrate their applications to the cloud. It has also cultivated a trained global delivery network of onshore and offshore architects and developers who use best practice processes and tools to help efficiently and consistently deliver its cloud solutions.
A&I Solutions, a leading provider of IT consulting and managed services specializing in solutions based on CA Technologies software, announces a strategic partnership with IdentityLogix, an innovator in continuous security intelligence and real-time data actualization. A&I Solutions, today announced it has selected IdentityLogix's SpyLogix Enterprise to be its platform for cloud security offerings. Advanced Continuous Monitoring System (ACMS) for SiteMinder will be the first in a series of Cloud security services powered by IdentityLogix technologies.
ACMS cloud service provides security intelligence to simplify management of CA SiteMinder. ACMS employs continuous situational awareness, enhanced visibility and real-time data analysis features to assist support staffs with operations by monitoring key native SiteMinder security data, including: policies and user stores, performance metrics, and security activities.
A&I Solutions understands the challenges the cloud represents and developed a cloud enablement solution specifically to help clients navigate its complexities. Our cloud application solution include assessment, design, development, delivery, and support – a comprehensive bundle that can help accelerate development, enhance quality, and reduce costs for clients looking to transition applications to the cloud.
About A & I Solutions
A&I Solutions is North America's premier provider of integrated enterprise solutions, dedicated to implementing solutions from CA Technologies. A&I Solutions provides enterprise products and services to help companies achieve the highest level of performance. We focus on the best rated products and extensive experience to deliver comprehensive integrated Enterprise Solutions. Working with enterprise management, resource planning, service assurance, security and infrastructure monitoring, A&I helps organizations achieve their full potential by driving consistency and maximizing efficiency. Our proven methodologies, innovative best practices and deep technical experience produce better business results for our Customers. A&I has expertise across all IT environments - physical, distributed, cloud, virtual and heterogeneous platforms. We specialize in the following: CA Security Suite, CA Clarity, CA Wily - Introscope, CEM, SOI, NetQoS, Reporting - Business Objects, Crystal Reports, Actuate Reporting, Enterprise Integrations.
For more information please visit http://www.anisolutions.com .
About IdentityLogix
IdentityLogix is an innovative software company offering products that improve the efficiency and effectiveness of people, process and technologies that secure business information. It's SpyLogix™ Enterprise software is state-of-the-art security middleware, which allows for continuous monitoring and comprehensive real-time visibility of enterprise digital assets across IT infrastructures users, networks, identity systems, applications, mainframe systems and cloud services. Corporate and government entities utilize SpyLogix for enterprise situational awareness, proactive data analysis and automated actualization to support issue resolution. They benefit from increased IT staff productivity, stream-lined audit support, enhanced overall security and improved governance, risk and compliance posture.
For more information please visit http://www.identitylogix.com.
# # #