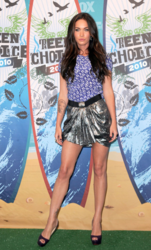 New York, NY (PRWEB) February 01, 2012
Royal Asscher is thrilled to announce the debut of jewelry from its Stars of Africa and Shining Stars collections on CoutureLab in benefit of the Seven Bar Foundation.
CoutureLab, a luxury gift website which sells fine and rare to come by products from around the globe, focuses on quality, heritage and craftsmanship - a perfect fit for Royal Asscher's specially crafted and unique jewelry.
Royal Asscher Diamond Company (http://www.royalasscher.com) is renowned for its unique heritage and history, which includes cleaving the world's largest rough diamond in 1908, the Cullinan, presently housed in Great Britain's Crown Jewels. Royal Asscher diamonds are considered to be among the best in the world – always guaranteed to be of exceptional quality and craftsmanship. In addition to creating beautiful diamond jewelry, Royal Asscher has a strong collective social conscience and considers ethical and social responsibility to be of paramount importance.
Seven Bar is the brand for the empowerment of women. As a social enterprise, Seven Bar fuels microfinance institutions by driving profits with purpose with cause-marketing brand partners. The result is empowered women, enriched communities and higher GDP. Royal Asscher's jewelry on CoutureLab will serve more than just an aesthetic appeal; 20% of the retail profit from the sale of each piece will benefit the Seven Bar Foundation and help extend ladders to women out of poverty.
Renata Black, founder of the Foundation says, "The Royal Asscher Family provides the best quality jewelry on the market while simultaneously empowering women. It really doesn't get better than that. We are honored to call the Royal Asscher Family our steadfast partners because you feel the goodness in the DNA of their product."
Royal Asscher's beautiful and innovative Stars of Africa and Shining Stars collections consist of diamonds encased within fluid-filled sapphire domes, which allow the diamonds to float freely like snowflakes in a snow globe. The result is cascading diamonds that emit light, fire and beauty, creating a truly mesmerizing effect. Each piece is intricately handcrafted by expert craftsmen in Florence, Italy, adding much allure to these already beautiful and unique pieces.
Lita Asscher, President of Royal Asscher of America says, "Royal Asscher supports CoutureLab founder Carmen Busquets' vision for her website as a place where the stories of the products and the people behind them would be celebrated – where clients could not only learn about the heritage and see the true value of it, but also fall in love and own a piece of it. I believe Royal Asscher's jewelry fits perfectly with CoutureLab's vision and we are thrilled to partner with them to help empower women."
CONTACT
Contact details for PR support:
Nicole Porto
Nicole(at)royalasscher(dot)com
Tel: +1 212 922 1908
ABOUT ROYAL ASSCHER DIAMONDS
Founded in 1854, Royal Asscher Diamond Company is run by The Asscher Family. The Asscher Family dynasty to this day continues to have an influence on the diamond industry. Joseph Asscher, at the request of King Edward VII, cut the largest diamond ever found, the famous 3,105-carat Cullinan diamond. Royal Asscher has also made its mark by refusing to work with conflict diamonds that originate from war torn countries that are unethically sourced and sold to fund warfare and civil destruction. Royal Asscher only sources diamonds from nations that are fully compliant with the Kimberly Process, an international diamond industry initiative to stop the flow of conflict diamonds. One of the company's founding fathers, Edward Asscher was one of the forefathers of this initiative, Royal Asscher requires that all of its diamonds are labeled by the government at the origination point and securely sealed during transportation.
Royal Asscher created their own signature patented cut in 2001, which has 74 facets, that's 16 more than the traditional cut diamond. It is based on their original Asscher cut dated 1902. The innovation and skill level of Royal Asscher has been passed down from generation to generation. Now on its 4th generation owners the companies still upholds their reputation for excellence.
Royal Asscher Diamonds are not only a favorite amongst royalty; celebrities also covet these specialty pieces from their contemporary line Stars of Africa. Celebrities who love Royal Asscher diamonds include Sofia Vergara, Megan Fox, Kate Bosworth, Emily Blunt and Rachel McAdams.
###