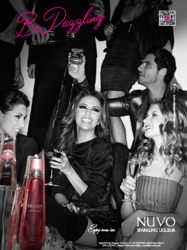 Mobile Marketing is a powerful new discipline that fits seamlessly into what our agency already does
(PRWEB) February 01, 2012
The marketing world has shifted dramatically over the past ten years. "Traditional" media such as TV, newspaper and radio don't have the same singular influence that they used to. Even in this fragmented media universe however, one advertising dictum remains as true as ever: without a "big" conceptual idea, no campaign can succeed.
The Levinson Tractenberg Group (LTG), the NYC-based creative boutique is one ad agency that has seamlessly navigated the shifting media tides with their creativity and success rates intact. By adapting a media neutral philosophy, the agency approaches marketing challenges the same way they always have: by letting each of their clients' brands speak in its own unique voice.
LTG has added staff, in-house analytical database tools and key strategic alliances with industry-leading specialty firms in order to make it possible for clients to enjoy seamless one-stop shopping for both their branded image campaigns as well as social media campaigns. It was a natural evolution given the agency's philosophy of developing big branding ideas that permeate every touch point between a brand and its consumers.
"The notion of a dialogue between a brand and its customers is not a concept that is new to us," explains Joel Tractenberg, partner in the firm. "Ever since our days working on iconic brands at the big agencies, we had the philosophy that our work had to speak with the personality of the brand so that the campaigns had the effects of being an intimate conversation among friends." He cites work done for Tiffany & Co., ecampus.com and American Express as being examples of campaigns that sparked dialogues long before Twitter and Yelp ever existed.
"Our ecampus campaign (created for the college textbook seller when I was a creative at another agency) for example was initiated as 'traditional' ads, but as some of the phrases and scenarios in the ads spread in popularity across college campuses, the campaign rapidly evolved to include video games, t-shirts and all other manner of merchandise based on the original ad concepts to engage the customers and further their bond with the brand."
Likewise, their early Tiffany & Co. work sparked an emotional response among consumers that greatly strengthened consumer engagement with the brand. "Based on the strength of our storytelling abilities, Tiffany hired us to to create their first-ever TV advertising," relates Joel Levinson, agency Partner. "We created a gorgeous and emotional campaign featuring special 'Tiffany Moments' if you will. Well, the campaign took off, and eventually ran internationally for many years. Most interestingly, consumers were so inspired by the ads that they would send us letters and emails detailing their own 'Tiffany Moments.'" Again, it was a big idea that sparked a positive conversation nationally about the brand.
These days LTG is involved directly with social media, driving innovation in such areas as QR codes and mobile advertising, which they believe to be the next great frontier in social advertising. For their campaign for Diageo brand Nuvo Liqueur, they made highly effective use of QR codes.
"Our Nuvo campaign featured Eva Longoria, who at the time had just had a very public split with her husband, basketball player Tony Parker. The public had tremendous sympathy for her and a deep interest in her life. We created QR codes custom designed to look like pink martini glasses (in a nod to her signature pink drink, the "Sparkling Eva"). The codes took consumers to a special VIP website where they were given special access to behind the scenes photos and videos of Eva at the shoot. It was their chance to get closer to the object of their interest." Tractenberg goes on to explain, "While most companies just slap a QR code on their ad because it is trendy, we felt that wasn't enough. The code had to have an organic quality that worked with the concept of the ads and engaged consumers in a dynamic way. Based on the responses and ROI, we are pleased to say it was highly successful."
While twitter and QR codes may in the end prove to be passing fads, one thing is for sure: the need for powerful creative advertising ideas will never die. Whatever new media innovations arrive, they will require nimble brains and big thinkers to make sure advertisers are putting them to their best possible use.
Company Information
The Levinson Tractenberg Group is a full-service NYC-based ad agency servicing clients including Chubb Insurance, Diageo, HBO, Trolman, Glaser & Lichtman Personal Injury Law Firm, and The Center For Medical Weight Loss.
###