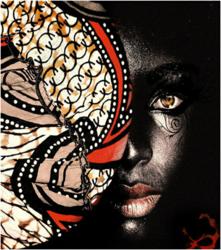 It is important to ensure you establish a visual relationship with your consumers in every mobile advertising campaign you run - Emeka Okoye on Secret 3
Lagos, Nigeria (PRWEB) February 06, 2012
Specta Consulting today launched its blog with the release of critical view on Mobile Advertising in Nigeria. Specta Consulting the company behind the iCandi Mobile Platform has been operating in Nigeria since 2010 and gained a lot of experience and knowledge about the adoption of mobile as an advertising medium.
"The Nigerian mobile advertising environment is complex", said Nnamdi Agbakwu Co-Founder of Specta Consulting, "This report by Specta Consulting provides the 5 secrets that brands and advertisers need to consider as they roll out mobile advertising campaigns in Nigeria based on our experience serving the market."
The report provides some real life examples of what is working in Nigeria and successes being achieved by the early adopters who recognize mobile as a critical component of their advertising spend. Like other global markets the report concurs that user interaction and engagement is critical for brands today as they face instant scrutiny from users in social media communities.
The report also addresses the state of Bulk SMS as an advertising medium and its inevitable death as a primary advertising medium. The report also gets inputs from other leading companies and advocates of mobile technology in Nigeria. Adegbe Ogbeh the CEO of EssentialApp Nigeria provided insightful comments on what brands need to consider as they go into 2012.
"iCandirewards remains bullish about Nigeria as a key adopter of mobile advertising and we remain convinced that a visual experience offered by the iCandi rewards mobile platform will drive significant value for brands and advertisers in Africa's fastest growing mobile market," said Nnamdi Agbakwu Co-Founder of Specta Consulting. "We look forward to collaborating more with agencies, brands and advertisers in the future to bring to market a new generation of gorgeous and delightful display ads on mobile devices."
To experience iCandi, download iCandi by Specta by visiting http://www.icandirewards.mobi from your mobile phone. You can also download it by searching for iCandi in the Blackberry app store.
Visit us on Facebook for news, content and comments.
About iCandi:
iCandi rewards is Nigeria's premier rich media mobile advertising platform from Specta Consulting, focused on delivering real value and content to mobile phone users.
The iCandi mobile application allows its users to directly engage with brands and in return offers the brands a personalized and direct medium to communicate with individual customers, fans and consumers. iCandi ensures a win-win situation for both brands and mobile phone users by ensuring users are rewarded for using the application and being part of the community.
The iCandi mobile application offers the ability to explore and experience products with a level of visual detail that is not possible through other mobile mediums. The free iCandi application downloads images in the background and shows them when a user receives or makes a call, sends text messages, etc. It also allows the user directly interact with the images at any time. The user can save the images as wallpaper, send them to friends, email them, use them as a BBM icon, etc. The iCandi application is a tested and approved application by RIM, the manufacturers of BlackBerry devices and Symbian, the operating system driving 80% of current mobile phones.
For more information, visit http://www.icandirewards.com.
CONTACT:
iCandi
info(at)spectaconsulting(dot)com
###