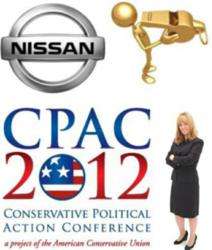 People all over the world have reached out to me during this 'fight for human decency' ... Today I say Thank You & God Bless America
Franklin, TN (PRWEB) February 01, 2012
Sharyn Bovat, the 3 timed jailed relocation consultant who faced the Tennessee courts for over 19 months on a 1st time misdemeanor charge (case # gsc -3714) says she's ready to "take the issues I've been ranting about to the next level."
When reviewing her web stats she realized that she had a "fan base" of people in the social media industry and those in the military. Bovat's website that she "rants" about wasted spending of taxpayer money in Tennessee has been viewed by over 100 countries.
Sharyn Bovat said that a few months ago when "a man who just finished serving America in the Middle East thanked me for fighting for the American taxpayers. Sharyn says "I knew that my blogging was important."
Last week, Boogai a conservative pro military online publication published Sharyn's concerns. http://www.boogai.net/top-story/nissan-doe-whistleblower-arrested-repeatedly-testifies-to-tenn-senate/
Bovat's been inspired by many people on what she calls her "fight for human decency." During a trip to Washington DC, she sat next to a family going to Walter Reed hospital for therapy. The woman next to her on a short Southwest flight to Baltimore was going with her son who had lost both his legs in Afghanistan. That woman said, "It's important that taxpayer money be spent wisely" her son will need assistance the rest of his life.
Bovat used that mom's words to help her speak passionate when she met with Jeff Gray of Gregory Friedman's Inspector General's office for the DOE who came to meet her in the lobby to collect documents she was delivering.
Bovat personally delivered documents that connect her Nissan blog to the solar company Solyndra. That information can be found on http://www.EricHolderInvestigateThis.com
After her trip she was contacted by Senator Bob Corker's office telling her that they forwarded her issues to the DOJ. Sharyn laughs saying, "that blog worked fast."
Next week, Sharyn Bovat will attend the CPAC convention and with media credentials in hand she'll start her new political blog http://www.byebyebiden.com to be used as a tool to explain issues of wasted spending of Vice President Biden's green programs that he has fostered during President Obama's administration.
Bovat is not new to political blogs; she has one dedicated to GOP strategist, Ed Gillespie and Karl Rove, called http://www.gillespierove2012.com. Last weekend Sharyn met Sharon Angle from Nevada & says, "the CPAC convention is for ALL conservatives and I hope to interview many of them about the issue of DOE spending."
In reference to the protest blog about the mainstream media previously blogged about the former editor Mark Silverman http://www.sorrysilverman.com and even blogged about Bob Dickey the man in charge of news for ALL of Gannett http://www.gannettmcnews.com
Both blogs started in June 2011 and never did she get a cease and desist letter. When Mark Silverman was the editor of the Tennessean he told her they did not do that because it's a "freedom of speech" issue.
Bovat received a letter from a lawyer working for Gannett telling her to take down her new blog http://www.mariadevarennetennessean.com
Sharyn created the new blog to get the attention of the new editor Maria De Varenne & says, "it worked & for a few days things got dicey, but luckily it was communicated to me I'm OK."
Bovat says the reporters at Gannett have ignored her story but over the last 19 months they have been kind. Mark Silverman the former editor of the Tennessean might be coming to Bovat's trial on February 1st to show her moral support.
Even though the story of a woman jailed 3 times in Williamson County, Tennessee was ignored by the "mainstream" media they know Sharyn and that the story exists.
Sharyn says "maybe a mainstream miracle is about to happen, on Saturday morning I got an email from Randy McClain the Business editor from the Tennessean and he might be doing a story." Sharyn has been waiting a long time for a reporter to ask the Williamson County DA Kim Helper why she has continued prosecuting a 1st time misdemeanor for so long.
Sharyn originally whistle blew in winter 2009 and says she's ready to "move on". Bovat has ranted on her blogs about issues with the Nissan Leaf but says "someday 'if' I have the money I'll buy an electric hybrid plug in. I've already bought the web site http://www.girlintheblackvolt.com" adding the people that have supported me have shown that patriotism matters and says
"Nissan's parent Renault does business with Iran & if the DOE wanted to fund a foreign company with American taxpayer dollars I wish that had 'looked' at corporation's alliances".
According to the DNJ a Gannett paper the collateral for Nissan's DOE loan was a Rutherford County IDB Bond. The article states that Nissan has been issues 3,950,000,000 in IDB bonds since 1982. Upon adding up Nissan's IDB debts and DOE loans Nissan has 11 times their global annual profit in American funded debt.
Recently at Davos the CEO of Renault and Nissan Carlos Ghosn assured the Europeans and Japanese that their jobs were safe:
http://blog.alliance-renault-nissan.com/blog/alliance-davos-day-3
When asked by Matt Loader an employee of the Alliance, "if the huge investments in new Nissan manufacturing facilities in Mexico and Brazil would be to the detriment of investment in the Alliance's 'home' markets of Europe and Japan" Carlos Ghosn answered "no."
Bovat's says, "Mr. Loader in the article on the Renault Nissan blog says it's good news but I'm an American & I did not see America listed as 'safe' for future job creation adding "Nissan has used a lot of American taxpayer dollars and I think they should return the favor with the creation of 'quality' American jobs."
For more information go to http://www.nissanwhistleblower.com.
###