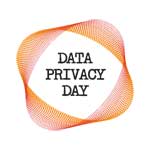 We are pleased that Yoursphere Media has become a 'Champion' of Data Privacy Day 2012," said Michael Kaiser head of the National Cyber Security Alliance (NCSA).
Davis, CA (PRWEB) February 01, 2012
As Education Resource Champion of Data Privacy Day 2012, Yoursphere Media, Inc. provides educators and families proactive privacy practices to protect personal data and information. Yoursphere.com, the kids-only social media destination known for its rich functionality, unique experience and high standards for promoting safe online activity, stresses a values-based mission of offering a dynamic, social networking resource to its youth audiences in tandem with YoursphereForParents.com, the Internet and social networking resource site for parents.
"We are pleased that Yoursphere Media has become a 'Champion' of Data Privacy Day 2012," said Michael Kaiser head of the National Cyber Security Alliance (NCSA). "Their organization exemplifies what we seek to accomplish as part of Data Privacy Day: educating consumers and citizens about the importance of owning their online presence. With kids' love of being online and use of new innovative technologies, it's important that there are age-appropriate options like Yoursphere for tweens and younger kids. We applaud the fact that Yoursphere provides options for educators who use social media in classrooms while also offering education to parents."
Yoursphere is a leader in parent education programs surrounding online privacy and safety. Founder and President, Mary Kay Hoal, notes that "the essential education of children and adults to determine what constitutes 'private data' online will have the single most important effect in successful protection." Mary Kay offers the following steps towards proactively guarding a child or parent's private information online:
1. Never allow a social network to post your first name combined with last name and birthdate.
2. Phone numbers, email and home address should not be shared as part of a personal profile.
3. The school a child is currently attending should not be requested by a social network.
4. Passwords must never be shared among friends.
"As part of our continued focus on both providing age-appropriate and privacy compliant social media solutions for the classroom, as well as helping kids and teens learn how to be Internet-safety smart at Yoursphere, we are extending the global data privacy education efforts of StaySafeOnline through a series of quizzes and survey designed to teach our young members why their online privacy matters and what they can do to participate in their own data privacy protection," said Mary Kay Hoal. "Parents as well will be provided tools and information that will enable them to take a proactive role in their family's data privacy protection. We are proud to be a part of such an important initiative and are very pleased to be able to support the very important work of the NCSA."
Data Privacy Day 2012, with support from worldwide sponsors, partners and likeminded organizations like Intel, eBay Inc. and, are participating in activities to help amplify important messages about data privacy. Coordinated and led by NCSA, The National Cyber Security Alliance (NCSA), a non-profit public-private partnership focused on cybersecurity awareness and education for all digital citizens, Data Privacy Day intends to promote the importance of data privacy and encourage digital citizens to exercise closer control over how their personal information is collected, shared, and stored online. More information at http://www.staysafeonline.org/dpd
About Yoursphere Media, Inc.
Yoursphere Media, Inc., focuses on the family and publishes Yoursphere.com and YoursphereForParents.com. Yoursphere is the kids' social network and social media solution provider for youth brands, non-profits and corporations that care about young people, their privacy and online safety. Yourshere offers its' members the best of the Internet while providing a vibrant and interactive experience that supports their talents and aspirations. Kids share interests through Yoursphere's innovative "spheres," interact with other kids, benefit from a scholarship program, can create their own blog, play hundreds of games and explore a virtual world. Member safety and privacy come first through the application of commonsense safeguards and compliance with the federal Children's Online Privacy Protection Act (COPPA). Yoursphere teaches kids to be "Internet safety smart" and rewards responsible online citizenship. Free and exclusively for children and teens through age 17, Yoursphere is approved by the Privacy Vaults Online Safe Harbor of the Federal Trade Commission. Founder and President Mary Kay Hoal is a nationally recognized Internet safety expert who also provides safety-focused practical technology tools and tips for parents at YoursphereForParents.com. For more information, visit Yoursphere.com.
NOTE TO EDITORS & PRODUCERS: Yoursphere's Mary Kay Hoal is available for interviews. For more information, images or to coordinate a conversation, please contact Angela James at Media Owls, angela(at)mediaowls(dot)com 408-358-7898.
###