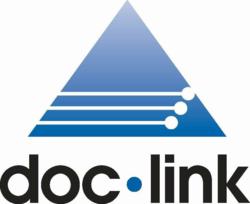 "This has been a real benefit to the company. We have drastically decreased the volume of paperwork, while at the same time, streamlining the entire accounts payable approval process," states Christopher Kuhn of Damco Distribution Services, Inc.
Laguna Hills, CA (PRWEB) February 01, 2012
Altec Products, Inc., announced today their Gold Sponsorship at the TPAC Partner Conference held at the River Rock Hotel and Casino in Richmond, BC on March 11-13, 2012. They will make a business partner award presentation during the TPAC opening session and have multiple breakout sessions for partners on integrated document management.
Sage 300 ERP Document Management, powered by Altec, provides seamless integration to Sage 300 ERP (formerly Sage ERP Accpac) solutions and allows for paperless processing throughout the Enterprise - accounts payable, accounts receivable, sales order processing and other non-accounting enterprise applications.
As a Sage Endorsed ISV (Independent Software Vendor), Altec continues to add value to the Sage channel through their flexible levels of partner participation including Sage tier credit, IDM (Integrated Document Management) training, and sales resources. One successful partnership is with Sage Partner Arxis Technology, where their combined expertise in solving company's workflow and productivity challenges has driven results and cut inefficiencies.
Damco Distribution Services, Inc., a subsidiary of Maersk, is a Sage 300 ERP customer, and Maersk is one of the most recognizable names in the world of transportation and shipping. Internal accounting and financial reporting requirements at this large corporation are complex and extensive. Paired together, Sage 300 ERP and Sage 300 ERP Document Management met those requirements and are supported and by Arxis Technology.
In the Damco business process, invoices are first captured via scanner, email, fax or print stream and then indexed and archived. Arxis Technology configured the product's workflow to match the company's existing process approval steps. Once final approval is received, an accounts payable transaction is created automatically in Sage 300 ERP. Ultimately, Sage 300 ERP Document Management associates the captured invoice with the check when the check is printed.
Christopher Kuhn, Manager of Finance and Information Systems for Damco states, "This has been a real benefit to the company. We have drastically decreased the volume of paperwork, while at the same time streamlining the entire accounts payable approval process."
At TPAC, Altec will also demonstrate the newly released Smart Form Toolkit, which provides the ability to configure Smart Forms for processing or creating new documents. Smart Forms are configurable electronic forms, are easy to use, and can extend to all areas of your business. These customizable windows can be used to create, index and retrieve documents, as well as structure business processes.
Merri Jo Cleair, Sage 300 ERP Document Management Product Manager at Altec added, "We already see many applications for the Toolkit such as the creation of expense reports, credit card reconciliation, and streamlining HR onboarding with electronic check lists. This is a new concept that gives the Sage market the flexibility to automate business processes throughout the entire organization."
Altec will be at Booth 44 to show previews of Sage 300 ERP Document Management and the Smart Form Toolkit.
Their two breakout sessions are titled "Sage 300 ERP Document Management by Altec – The Complete Toolkit for Your Client's' Enterprise Needs" – Monday, March 12 from 9:10 am – 10:00 am and 11:10 am -12:00 pm.
About Altec
Altec is a leading provider of Integrated Document Management (IDM) solutions to mid-market companies. For more than twenty five years, Altec has provided a wide range of accounting-centric paper to paperless solutions including its flagship product, doc-link™, which enables companies to capture, archive, workflow and route structured and unstructured documents to customers, employees and vendors. Altec's comprehensive solutions include IDM, output management, MICR check disbursement and paper documents that serve more than 13,000 customers worldwide. Altec enjoys strong, collaborative partnerships with ERP and BMS solution providers such as Epicor Software, Microsoft Dynamics, Sage Software and SAP to provide the most comprehensive, integrated enterprise document management solution to the SMB market. Altec delivers its IDM solutions through a global network of authorized partners in more than 60 countries throughout the Americas, EMEA and Asia Pacific. Visit Altec at http://www.altec-inc.com, or call April Blankenship at 1-800-997-9921.
###