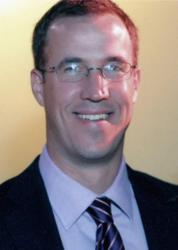 Beverly Hills, CA (PRWEB) February 01, 2012
Miracle Mile Advisors, LLC today announced that Duncan Rolph has joined the firm's Beverly Hills office as senior management. Mr. Rolph was most recently the Managing Director of the Los Angeles office of Convergent Wealth Advisors, a national investment consulting firm, where he advised high net worth individuals, family offices, and institutions ranging from $5 million to over $1 billion in assets.
"I have known Duncan for almost a decade," said Brock Moseley, Managing Director of Miracle Mile Advisors, LLC. "We have always talked about how to deliver objective, tactical investment advice without the fees and conflicts associated with larger firms, and today we are making that a reality for high net worth investors."
"Historically, investment advisors have pushed active managers, hedge funds, and other costly illiquid investments which have simply not delivered," said Duncan Rolph, Managing Director of Miracle Mile Advisors, LLC. "Independent, customized asset allocation and research using low cost, tax efficient strategies provides the simplicity and results investors are looking for in today's more challenging environment."
Mr. Rolph had joined Convergent as the Managing Director of their newly formed Los Angeles office. He grew the Convergent Los Angeles office from under $1 billion to over $4 billion in three years and was consistently the top advisor in the company. Prior to Convergent, Duncan was a Vice President at Bel Air Investment Advisors where he advised family offices and institutions and helped build their open architecture platform. Previously, Mr. Rolph founded Dealersource, Inc., a venture-capital-funded software company that he later sold to Imaging Portals.
Mr. Rolph received his Bachelor of Arts degree with honors from Northwestern University and his Masters in Business Administration from the University of Chicago where he was on the Dean's List. In addition, Mr. Rolph holds the NASD Series 7 and 63 licenses. He is an active member of the Los Angeles community, working with the Children's Bureau and sitting on the Advisory Board of the Milken Institute Young Leaders Circle.
ABOUT MIRACLE MILE ADVISORS, LLC
Headquartered in Beverly Hills, Miracle Mile Advisors, LLC is an independent registered investment advisory firm dedicated to high net worth families. The firm's investment philosophy is rooted in a top-down, macro discipline implemented through global active-indexing strategies using Exchange Traded Funds and other low cost strategies. Miracle Mile Advisors' customized portfolios seek to provide superior risk adjusted returns on an after-tax basis. The firm also provides expanded wealth planning solutions through strategic partnerships in real estate, private equity, venture capital, estate planning and investment banking.
###