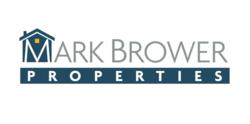 The shift began when we decided to re-design our service from the ground up around what owners really want from a property manager: Peace of mind and confidence.
Phoenix, AZ (PRWEB) February 01, 2012
Mark Brower Properties has experienced a 100% increase in their growth rate since October 2011. The success is largely based on their unique company philosophy that offers "peace of mind and confidence," to their clients. Their approach essentially reinvents the way residential property management is done. In the wake of Primary Residential Management's recent cease and desist order, Mark Brower Properties foresees another opportunity to increase market share as investors seek 'quality' over 'discount' property management.
"Because of the low barriers to entry into this industry the business could be referred to as a 'service commodity' in which companies largely compete on price," Mark Brower states, explaining his philosophy's origin. "In the wake the recent market downturn, many real estate agents have turned to property management as a means of establishing a more steady income for themselves. The reality is that almost anyone with a real estate license can start a property management company with little to no start-up capital resulting in hundreds of property management companies dotting the Valley but in reality, it's not that simple. Many property management companies start with good intentions but later find themselves needing to generate additional income from their client base in order to be profitable. In many cases they end up taking on more properties than they can effectively manage or in a worst-case they deceive owners with countless hidden fees in order for the company to turn a profit."
On January 13th, 2012 Primary Residential Management was issued a cease and desist order by the Arizona Department of Real Estate (File Number: 12F-DI-225) as the result of almost $800,000 being missing from the broker's trust account. PRM is said to have managed over 600 properties around the Valley. Former clients are now wondering how their money was being used. "What happened last week with Primary Residential Management is very unfortunate," Mark Brower adds. "There are many quality property management companies in town that are striving to better the industry and the communities in which they serve."
Mark Brower's success began to accelerate last year when they became committed to providing a unique brand of property management services to their clients. According to Brower, "the shift began when we decided to re-design our service from the ground up around what owners really want from a property manager: Peace of mind and confidence."
Having been a landlord himself for over 10 years and previously struggling with missed expectations from a property management company he had once hired, Brower explains, "A landlord doesn't feel confidence in their property manager if they are wondering whether they are being charged extra hidden fees for repairs made at a property so we simply don't charge those fees. A landlord will not feel peace of mind if they can not reach their property manager quickly when they pick up the phone, so we maintain a high staff to property ratio to ensure they have the capacity to respond quickly to calls." According to Mark, "We believe delivering this to our clients helps free up their time and energy to do more of what they do best or to enjoy life without as much concern relating to their rentals." By focusing on providing quality service for slightly nicer rental properties, Mark Brower Properties is able to operate profitably without charging hidden fees or taking on more properties than they can effectively service.
The influence of this new approach has been impressive, Mark Brower Properties has doubled its new client growth rate from 48 new accounts per year to a pace of over 100 new accounts per year, showing that providing exceptional customer service and satisfaction pays off. Brower says, "We like helping people and making a difference, and providing quality housing for families and individuals is very gratifying." Delivering what the client wants is the most important aspect of Mark Brower Properties. Figuring out that it is peace of mind and confidence has caused them to re-invent the residential property management business and has separated them from the pack.
ABOUT MARK BROWER PROPERTIES
Mark Brower Properties has been managing properties for over 10 years in the East Valley. They are committed to offering quality property management services. Ultimately, they help provide more income for the property invested in by filling vacancies and keeping quality tenants. For more information, visit http://www.markrent.com.
# # #