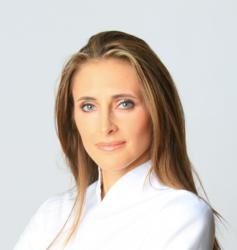 Several office-based treatments with minimal discomfort and minimal to no downtime are great for prepping the skin for that special moment
(PRWEB) February 02, 2012
At the New York City based Barnett Dermatology, Dr. Channing Barnett offers several skin rejuvenation treatments that can serve as a well-deserved gift on Valentine's Day. "Several office-based treatments with minimal discomfort and minimal to no downtime are great for prepping the skin for that special moment," says Dr. Channing Barnett.
For starters, Dr. Barnett suggests a cutting-edge and proven skin rejuvenation treatment called SilkPeel® Dermalinfusion. SilkPeel® is a non-invasive, customized treatment which simultaneously exfoliates and hydrates the skin using treatment-specific topical solutions. This unique technology is designed to stimulate the skin to produce collagen while also removing surface abnormalities. SilkPeel® also improves the effectiveness of other skin care treatments.
"It is one of our more popular treatments as it is safe, painless, takes only 15 minutes, can be used on all skin types, and patients can go immediately back to work," says Dr. Barnett. "It leaves the skin looking clean and refreshed with a new, healthy glow." At Barnett Dermatology, one SilkPeel® treatment is just $200, and when patients purchase a package of four treatments, the fifth is free.
For those who are prone to breakouts and large pores, Dr. Barnett suggests Isolaz™, a device which utilizes a unique PPX™ vacuum technology and light to unclog the oil glands and destroy acne-causing bacteria in the skin.
According to Dr. Barnett, "Isolaz™ treatment combines a gentle vacuum with therapeutic broadband light to help rid your skin of acne causing impurities. The vacuum gently lifts the acne impurities closer to the skin's surface, which helps loosen and extract blackheads, dirt, debris, dead cells and excess oil from deep within your pores." The broadband light destroys the acne causing bacteria, sloughing the dead skin cells and oils away. Additionally, it reduces pore size appearance, and improves skin tone and texture.
"Isolaz™ leaves you with minimized pores, skin feeling tighter and a smooth complexion," says Dr. Barnett. The treatment is safe, effective, and minimally painful and requires no downtime. At Barnett Dermatology, one Isolaz™ treatment is just $285 and customers can purchase a package of six for the price of five.
"Another wonderful way to refresh, exfoliate and work on those fine 'fatigue' lines," says Dr. Channing Barnett, "is to do a light chemical peel." A chemical peel is when a safe chemical solution is applied to the skin's surface to reduce fine lines, wrinkles, and discoloration of the skin such as sun and age spots. A chemical peel also refreshes skin texture and color creating a youthful and rejuvenated glow of the skin. According to Dr. Barnet, "There are many different types and strengths of chemical peels which allow us to customize chemical peeling for the individual based on his or her areas of concern, skin type and downtime requirements."
Valentine's Day is a special day and everyone deserves to look their best. For more information, visit barnettdermatology.com.
About Barnett Dermatology:
Barnett Dermatology is a unique dermatologic practice in New York City led by a father and daughter partnership. Established in the 1970's, Barnett Dermatology is nationally and internationally recognized for its pioneering work in dermatology and dermatologic and cosmetic surgery. In addition to diagnosing and treating dermatologic conditions such as acne, scars, warts, moles, birthmarks, psoriasis and skin cancer, Barnett dermatology specializes in the full range of cosmetic dermatology.
About Dr. Channing Barnett:
Dr. Channing Barnett is a board certified dermatologist with particular expertise in dermatologic and cosmetic surgery. She is the daughter and partner of Dr. Jay G. Barnett who founded Barnett Dermatology.
###