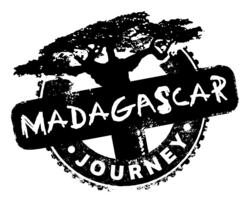 Charleston, SC (PRWEB) February 01, 2012
Construction is now underway on the Madagascar Journey exhibit opening this spring at the South Carolina Aquarium. MWV (formerly MeadWestvaco) is the presenting sponsor of the new exhibit, helping make it possible for South Carolinian's to experience the wonders of Madagascar first-hand.
Construction:
The South Carolina Aquarium is a not-for-profit institution and therefore often relies on talented staff and volunteers to help build new exhibits. They started construction on Madagascar Journey, the Aquarium's largest temporary exhibit in early January in the Countess Alicia Spaulding Paolozzi Exhibit Gallery. Staff and volunteers are transforming more than 20% of the Aquarium's exhibit space to a world beyond our shores, including six habitats for more than 20 new species, including ring-tailed lemurs and mossy leaf geckos. There will also be fun new interactive elements such as a safari jeep and passport stamping station, and just for the little ones, Mini-gascar, where they can jump, climb and play! For more information on the new species as well as the exhibit, visit http://www.scaquarium.org.
Changes Due to Exhibit Construction:
Visitors to the South Carolina Aquarium may notice some changes due to the construction of Madagascar Journey. The Camp Carolina and Toddler Cove exhibits are now closed as construction is taking place in those locations. Because of that, the life-sized play elements that were part of Toddler Cove have been moved to other areas of the Aquarium. Visitors will also notice more education stations set up around the facility where they can get hands-on with animals like snakes and alligators, as well as Behind-the-Scenes tours now running at the bottom of every hour. Additionally, for a limited-time, the Adult Value Pass ticket to the Aquarium includes General Admission, a 4-D Theater Experience and a Behind-the-Scenes tour of the Great Ocean Tank (a total value of $36.90 for only $24.95).
Liberty, the Aquarium's Bald Eagle has been moved to a new home at the top of the escalator. Her new enclosure is located on the second floor of the Aquarium where she can now welcome visitors into the Mountain Forest exhibit, kicking-off their journey from the mountains to the sea. Liberty's new exhibit is 25% larger and incorporates more natural light, a kid-friendly eagle's nest as well as the Mountain Bog which is full of Yellow Belly Slider turtles.
Call for Support:
As a 501 (c)3 not-for-profit organization, the South Carolina Aquarium greatly relies on the generosity of the community to bring exciting and educational exhibits such as Madagascar Journey to our visitors. From volunteers to sponsors, any help can make a big difference. The Aquarium is currently looking for experienced volunteers who can help out with the construction of the Madagascar Journey exhibit. If interested, please contact the Volunteer Manager, Shirley Coggin at (843) 579-8560. If you, or your company, are interested in financially supporting Madagascar Journey, please contact Adrian Cain, Director of Institutional Advancement at (843) 579-8541.
For all media inquiries, please contact Kate Dittloff at (843) 579-8660 or kdittloff(at)scaquarium(dot)org.
###