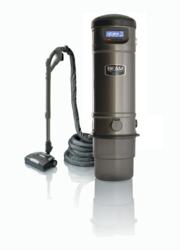 BEAM Systems meet a growing demand of buyers for healthier living environments.
Washington, DC (PRWEB) February 07, 2012
The 14th annual BUILDER Concept Home series to debut at the 2012 International Builders Show in Orlando, Fla., will encompass three distinct homes, each reflecting the lifestyle needs of an important demographic group, specifically Gen X, Gen Y, and Gen B (or Baby Boomers).
Set side-by-side on a cul-de-sac, the trio of homes will be available for free guided tours to IBS 2012 attendees from February 8-11, and will serve as model homes for a 1,900-unit section of the Eagle Creek community near Orlando's Lake Nona. The Baby Boomer house also will be rendered as a comprehensive, photo-realistic virtual tour within the project website at http://www.BUILDERConceptHome2012.com.
The project represents a significant and market-driven shift for residential development in the current economy. "To be economically and socially viable, new master plan communities have to appeal to a broad spectrum of potential buyers with homes that take into account different lifestyle needs," says Boyce Thompson, BUILDER'S editorial director. "Homes must also be flexible enough to adapt as household circumstances change."
The BUILDER Concept Home 2012 also will showcase important shifts in development and home-design strategies, including the product applications that make the project successful.
BEAM Serenity IQS Central Vacuum Systems by Electrolux will assure cleaner, healthier living in both the Gen B and Gen X homes.
"The BEAM systems meet a growing demand of buyers for healthier living environments," says Brian Campbell, BEAM program manager. "Our systems' ability to capture more dirt and allergens and completely remove them from the living area helps homes meet green building standards for indoor environmental quality."
BUILDER commissioned a prestigious project team for the 2012 Concept Home. The builder, Centerline Homes, is the largest private builder in Southern Florida. Woodley Architectural Group, Inc., of Littleton, Colo., designed the Gen Y and Gen B homes, while Canin Associates of Orlando designed the Gen X home and provided the landscape plan for the project. Kay Green Design, Inc., also based in Orlando, will be responsible for the interior design and merchandising of all three homes. Emerson International, Inc. is the development partner.
"Our 2012 project partners serve as benchmarks for quality and innovation," said Warren Nesbitt, executive director of Hanley's Wood Residential New Construction Group. "Their expertise and collaboration will make the BUILDER Concept Home 2012 one of our most exciting projects to date."
About BEAM Central Vacuum Systems
BEAM is the global leader in central vacuum systems, and the only central vacuums that have been clinically proven to relieve allergies. They also have been rated by builders as the highest quality central vacuum systems for seven years in a row. BEAM Central Vacuum Systems are manufactured by Electrolux Home Care Products and are marketed in more than 50 countries around the world.
About BUILDER
Published by Hanley Wood, BUILDER is the leading brand in residential construction and serves as the magazine of the National Association of Home Builders (NAHB). For more than three decades, BUILDER has provided essential news, information and resources about products, technologies, trends, regulatory requirements and best practices to help home building professionals navigate challenges for success. With an integrated media platform encompassing print, online and in-person, BUILDER is a trusted source for top builders, architects and other industry professionals across the country. http://www.builderonline.com
About Hanley Wood
Hanley Wood is a leading business-to-business media company focused on the residential, commercial construction and design industries. Its diverse portfolio includes magazines, websites, e-newsletters, exhibitions and conferences, custom marketing and data services.
Hanley Wood is comprised of four operating platforms: Media, which publishes more than 20 magazines, including BUILDER magazine, along with related websites, e-newsletters, and conferences; Exhibitions, which produces marquee events that bring residential and commercial construction professionals face-to-face with manufacturers, suppliers, distributors, and service providers; Market Intelligence, which collects and aggregates proprietary data sets that capture hundreds of pieces of profile and material information about housing developments in more than 750 housing markets; and Marketing, which plans, creates, and executes strategic and integrated marketing solutions for its clients. http://www.hanleywood.com
# # #