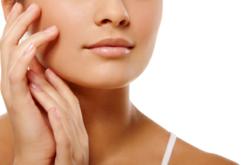 The way that preparation for facelift surgery can aid in recovery is often overlooked or misunderstood by cosmetic surgery patients.
Park City, UT (PRWEB) February 02, 2012
Preparation, preparation, preparation. According to FaceForum.com, those are the three keys to quick, successful healing from face lift surgery.
"The way that preparation for facelift surgery can aid in recovery is often overlooked or misunderstood by cosmetic surgery patients. At FaceForum.com, we want people to understand how they can speed up their healing process making their overall experience better," says Shawn Miele for FaceForum.com.
"This article is meant to supplement – not be a substitute for – post-op instructions provided by your board-certified plastic surgeon. We simply want consumers to look and feel their best by quickly and safely healing from facelift surgery."
By providing insight into what can be done to prepare for surgery and minimize discomfort afterward, FaceForum.com hopes to encourage consumers to take this surgical procedure and the necessary steps for recovery more seriously.
"Once someone's made the decision to have facelift surgery, they're going to follow through. With proper planning, they can get the best results possible – and deserve to."
From the first few days to the first few months, the article covers all aspects of recovery. With a warm, witty tone it engages readers with basic but important information. Those basics help them plan for everything from getting dressed to monitoring their progress.
"We've basically broken up necessities into three categories," says Miele. "There are 'Health Related' supplies it's good to have on hand, 'Other Necessities' like pillows and blankets and 'Creature Comforts' – like zip-up clothing and easily prepped foods."
There are also sections which outline what patients can expect in the early stages of recovery, how often and why follow-up visits are necessary and how they can identify warning signs which require immediate medical attention.
A sampling of FaceForum.com tips for speedy recovery and proper healing include:
・Rest – Especially in the first few days
・Be Gentle – Try not to irritate your incisions
・Brush Softly – Gently brush hair & don't tug at the hairline
・Take it Easy – Avoid lifting, exertion, housework & exercise for 2-3 weeks
・Resist the Urge – Don't smoke cigarettes or drink alcohol, which slow healing
・Keep Your Cool – Avoid hot showers, steam baths & saunas for a few months
At FaceForum.com, consumers have free 24/7 access to articles about facial cosmetic plastic surgery procedures, a board-certified surgeon database and an active cosmetic surgery discussion board. For more information about recovery from face lift surgery or other procedures, visit FaceForum.com.
About FaceForum.com: "Ask questions, get answers and share your experiences!" As the premier Facial Cosmetic Plastic Surgery Forum & Information Website, Face Forum provides consumers with timely answers to cosmetic surgery questions like: What's new? Is this procedure right for me? How much will it cost? We also offer free, 24/7 access to our board-certified surgeon database and our active user discussion board.
###