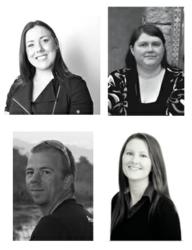 Early feedback about E Anderson Consulting's new service is that it is being well received.
Barnsley, South Yorkshire (PRWEB UK) 2 February 2012
E Anderson Consulting has launched a tender and pre-qualification questionnaire (PQQ) assessment service. This is a flexible service aimed at SMEs which allows them to have their current or past PQQ and tender responses appraised by the consultancy. Researching and responding to PQQs and writing tenders are lengthy and challenging processes and the new review service by E Anderson Consulting has been developed to provide assurance to SMEs that their time and effort is being well spent. It also provides the benefit of reviewing unsuccessful PQQ and tender responses, and learning from previous mistakes. Early feedback about E Anderson Consulting's new service is that it is being well received. Clients are placing repeat orders and lots of new business is being generated. Despite the current UK financial climate, SMEs on a very tight budget are seeing results with this service because the key priority improvements that make the most significant impact on performance are being highlighted using E Anderson Consulting's particular approach to reviewing PQQ and tender responses.
Emily Anderson (MBA), Managing Director, highlights the difficulties that SMEs find when producing PQQ responses and writing tender documents "Many small-to-medium sized business owners come to us with a view to improving their PQQ and tender success rates. They usually write very good tender documents themselves but find the process stressful because they have limited time to spend on them due to other responsibilities that are involved in running a business. They have lots of conflicting priorities and not enough time to dedicate to each and every task. We provide many of our clients with an appraisal of their current PQQ and bid writing process. This helps them to see where improvements can be made with future proposals. As we gain our clients' trust, they often decide to outsource their bid writing to us. Many SMEs aren't large enough to have dedicated bid departments and they sometimes have initial reservations about delegating services to outsiders. But once we've gained their trust with our initial interventions we usually find that they are more than happy to outsource their tender writing to us. The truth is that most business owners would love to delegate but they often find it difficult to relinquish ownership of tasks. We are professional bid writers and we will solve this problem!"
E Anderson Consulting has managed to grow at such a rapid rate by providing a complete tendering service to their constantly expanding client base. Besides researching and writing winning PQQ responses and bid documents, the company is also able to deliver a business develop programme which is bespoke to each client based upon their specific requirements. E Anderson Consulting also provides last minute tender writing services because other projects do sometimes take priority and SMEs need to outsource their bid writing activities as a result of this. The company provides a robust and scalable range of solutions that can be tailored to fit a plethora of different businesses across many different sectors. Using the world renowned project management development methodology PRINCE2, E Anderson Consulting is able to deliver consistent and measurable results for clients. This is once of the reasons why more and more SMEs are using professional PQQ and tender writers like E Anderson Consulting.
The E Anderson Consulting FREE PQQ and Bid Writers' Handbook can be downloaded from the company website and you may want to read their bid writing blog for useful information about how to win more projects via tendering. Enquire about having a tender or PQQ assessment via the website or call 0800 999 6799.
###