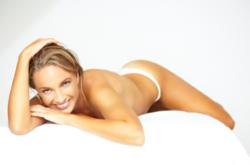 It's no surprise to us that people are interested in liposuction, tummy tuck and similar procedures. But we suddenly realized that – based on the numbers – just about everyone hates their body in some way
Park City, UT (PRWEB) February 01, 2012
"LipoSite.com is in the business of helping consumers to understand their body contouring options and hears from thousands of woman each day on it's discussion boards. We know that many people want to change their body image; we analyze the trends, but we were surprised by what we read in FITNESS Magazine," says Shawn Miele for LipoSite.com.
Miele is referring to the results of a survey conducted among 1,500 men and women ages 18 to 64 late last year by FITNESS Magazine in partnership with Yahoo Shine!
"We hear from people who are interested in liposuction, tummy tuck and similar procedures. We analyze the data from the American Society of Plastic Surgeons. But, the FITNESS statistics really show that just about everyone hates their body in some way."
In its February 2012 issue, FITNESS Magazine reveals that 81% of men and women have "a body part they hate". More than half, or 57%, of responding women also said they think they "look fat naked". But, not all body parts stacked up equally.
"About one-quarter of everyone polled thought they looked pretty good. That's great news! People even expressed pride in showing off their cleavage, butts and legs. But, the impact their body image issues had on their lives concerned us."
As a case in point, Miele says, women were more likely to hate a variety of their body parts. And, both men and women expressed dissatisfaction with thighs, arms and butts.
Nearly one-third of those surveyed wished they were "more toned & less jiggly". Perhaps most surprising of all, only 9% of women admitted to walking around their gym locker rooms naked. Yet, more than three times as many men were OK with the idea.
So, what gives? LipoSite turned to the American Society of Plastic Surgeon's report of 2010 statistics for answers.
"Trends in body contouring procedures directly reflected those survey results," explains Miele. "The 'Most Popular Body Contouring Procedures', as ranked by the ASPS, were breast augmentation, liposuction and tummy tuck."
"A whole list of body contouring procedures exists which essentially help boost people's self confidence and reduce their anxiety about problem spots. Breast lift, male breast reduction, post weight loss surgery, thigh lifts and calf implants are just a few of them."
But, what are trends and do they really signal a nationwide body image problem?
"Trends reveal a common experience. They show us what we're doing, as a society. They also remind us we're not alone in our thinking. But, at LipoSite, we want people to make informed decisions about surgery that meet their goals – not someone else's."
The full, free article is now available at LipoSite.com. At the site, consumers can learn about the risks and benefits of body contouring procedures, share their thoughts on body image with others and search for board-certified plastic surgeons in their area.
About LipoSite.com:
What began as a girlfriend-to-girlfriend resource for information about plastic surgery after weight loss (in 1998) has grown into a full-fledged resource. Consumers can read articles about liposuction and related procedures, search our board-certified surgeon database and verify doctor credentials online – for FREE – 24/7.
# # #