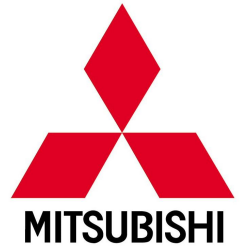 Joliet, IL (PRWEB) February 02, 2012
Mitsubishi has delivered their first shipment of the all-electric 2012 Mitsubishi i to a customer outside of the states of Hawaii, California, Oregon or Washington, and that customer was in the state of Illinois. Joliet Mitsubishi dealership, Bill Jacobs Mitsubishi is very excited to announce that Mitsubishi Motors America Inc. delivered six brand new 2012 Mitsubishi i electric cars to the Town of Normal, Illinois recently and held a ceremony in that honor. The town of Normal is the home of Mitsubishi Motors' U.S. vehicle manufacturing plant.
The town of Normal received these six cars to help service the community and show how well they work for everyday tasks. At the ceremony, Mayor of Normal, Chris Koos spoke, as well as Jeery Berwanger, EVP & COO of Mitsubishi Motors North America Manufacturing Division.
This significant event marked the beginning of a great relationship between Mitsubishi and the state of Illinois. Normal has put their forward thinking into play to help reduce emissions with the all electric Mitsubishi i. Bill Jacobs Mitsubishi is very excited to receive their shipment and bring this car to the people and communities of Joliet.
Bill Jacobs Mitsubishi has a large selection of Mitsubishi in Joliet, IL. They also carry a significant inventory of used cars in Joliet and would be happy to help customers find a great deal. For more information please stop by the dealership or visit http://www.billjacobsmitsubishi.com.
###