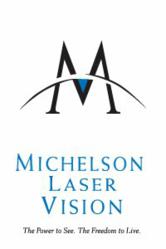 Birmingham, Alabama (PRWEB) February 02, 2012
"We were thrilled to have been selected for this award and want to thank our LASIK patients as well as the Birmingham Ophthalmologists and Optometrists who have had the confidence and trust in Michelson Laser Vision to provide us with their recommendation and support," stated Marc Michelson, M.D., Cornea, Cataract & LASIK Surgeon and Founder of Michelson Laser Vision and Alabama Eye & Cataract Center.
The USCA "Best of Local Business" Award Program recognizes outstanding local businesses throughout the country. Each year, the USCA identifies companies that they believe have achieved exceptional marketing success in their local community and business category. These are local companies that enhance the positive image of small business through service to their customers and community.
"Over the past 20 years or so of performing laser eye surgery in Birmingham our commitment to providing vision correction surgery through the use of advanced technology and eye surgery techniques and procedure has never varied one bit. Nor has our drive to do so in a patient friendly, comfortable and convenient setting," noted Dr. Michelson. "For this, I have to extend my thanks to our many long time staff members whose experience and friendliness make sure every patient is treated like family".
Various sources of information were gathered and analyzed to choose the winners in each category. The 2011 USCA Award Program focuses on quality, not quantity. Winners are determined based on the information gathered both internally by the USCA and data provided by third parties.
Michelson Laser Vision and Alabama Eye & Cataract Center are leading eye care centers in Birmingham staffed by a team of specialists including eye doctors who are fellowship trained cornea specialists and cataract and lens implant specialists-all board certified Ophthalmologists-as well as Optometrists, Opticians, technical and administrative staff who provide eye examinations for adults and children, cataract surgery and intraocular lens implants (IOL), laser eye surgery such as LASIK for laser vision correction, diagnosis and treatment of cornea disease including cornea transplants, care for diseases of the retina including diabetes and age related macular degeneration and diagnosis and treatment of glaucoma.
To learn more about Michelson Laser Vision visit http://www.michelsonvision.com or http://www.facebook.com/michelsonlaservision
For additional information, contact:
Michelle Michael, Alabama Eye & Cataract Center, 1201 11th Avenue S., Suite 501, Birmingham, Alabama 35205, michellem(at)alaeye(dot)com, 1-205-930-0930.
SOURCE: Medical Management Services Group, L.L.C.
###