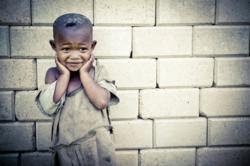 Ventura, CA (PRWEB) February 01, 2012
International Crisis Aid and the NALA's February Facebook and Twitter promotion will focus on ICA's feeding programs. Over the last ten years, ICA has accomplished much all over the world and is working to soon launch programs in the United States. Their emergency feeding program during the Ethiopia famine in 2003 led to an ongoing nutritional feeding program (providing almost 22 million meals) which then led to their medical clinic, agriculture projects, water well projects, and more, resulting in turnaround for one village community in Ethiopia.
In addition to their ongoing efforts with the famine in the Horn of Africa, ICA has been distributing food over the last ten years in such places as North Korea, for 3,200 orphans, in Afghanistan, feeding over 307,000 Afghans, and during the earthquake in Haiti feeding more than 150,000 people. ICA most recently added a 6 month feeding program in Somalia to provide famine relief to internally displaced refugees.
The NALA, a small business association, is partnering with this non-profit and encourages everyone to click LIKE on NALA's Facebook and follow the NALA on Twitter, as all new Likes and followers will equal $1 that the NALA will donate to International Crisis Aid, up to $1000.
About ICA
International Crisis Aid is a St. Louis, MO based international relief and development organization implementing long-term community development models in addition to providing emergency relief and support. ICA core programs include: nutritional feeding programs, medical care, orphan care, water wells and safe homes for victims of sex trafficking in Ethiopia. ICA is also working on opening Safe Homes in the U.S. for American victims.
About NALA™
The NALA (National Association of Local Advertisers), a small business association, is for local business owners offering new online advertising & marketing tools, great business benefits, education and money-saving programs, as well as a charity program. The NALA has created a strong emphasis on partnering with non-profits, by giving their members the ability to participate in non-profit drives all year.
###