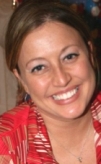 Given how crucial a hotel brand is to both its stakeholders and its guests, ensuring the safety and traceability of its food sources is vital.
Orlando, Florida (PRWEB) February 01, 2012
N2N Global is pleased to announce an innovative food safety program for hotels and hospitality companies.
"Much like the restaurants and quick serve industries, the hotel and hospitality industry also sources their products from all over the world," said Angela Nardone. Nardone's Florida based company provides operations compliance, and food safety solutions for food companies, which helps ensure the world's food supply operates in an efficient and effective manner, resulting in a higher quality of food in the supply chain. Nardone works with restaurants, retailers, distributors, growers, packers and processors around the world.
"Each year millions of hotel guests are served dishes with ingredients that are not always easy to trace. However, given how crucial a hotel brand is to both its stakeholders and its guests, ensuring the safety and traceability of its food sources is vital," she said.
Through N2N Global's tried and trusted enterprise software solution, Quality & Food Safety Manager (QFSM), hotels and hospitality companies will be able to easily and efficiently control food safety and quality within your organization. Easily adapted for the hotel and hospital industry (both food and non-food operations), QFSM electronically captures data and organizes it into a single database, making it easy for you to analyze real data identify trends and introduce continuous improvement in order to achieve better oversight, better results, and better enterprise compliance within given guidelines.
"Hotel food safety is more than just about checking off boxes. With so many different department involved in the food services process, training is also a key component. QFSM helps customer manage training, certifications, and ensures staff is always up to date with the best information."
Many hospitality operators also have numerous standard operating procedures (SOPs) and quality assurance/quality compliance (QA/QC) strategies that are not associated with food. QFSM is designed to track and report these activities, such as room cleaning and hotel sanitation, which makes QFSM even more beneficial and an even greater value.
About N2N Global
N2N Global's product suite brings powerful solutions for all members of the food supply chain. For Supply Side companies, N2N offers agri-ERP solutions, farm management, food safety, business analytics and traceability software. For direct to consumer and buy side companies, N2N offers food safety, compliance, and traceability tools to help ensure the food supply is properly managed for minimized risk. N2N Global provides comprehensive solutions for companies looking for ways to improve efficiencies, enhance profitability, and ensure food safety. To contact Angela Nardone directly, visit her on N2N's twitter page http://www.twitter.com/n2nglobal. For more information, please visit http://http://n2nglobal.com. Through enhanced reporting, notifications, and system "checks", management can feel confident that less burden is placed on local staff to ensure that national suppliers are performing in a manner consistent with negotiated contracts.
###